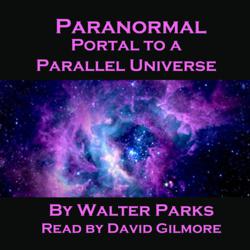 Our dead may survive in a parallel universe.
Orlando, FL (PRWEB) August 08, 2012
The paranormal investigation team led by Amy had speculated, based on past experiences that the dead may survive as souls in a parallel universe. UnknownTruths Publishing Company searched for the truth in Amy's speculations. They wanted to know if there really is a soul; can people really talk with the dead; do the dead possibly reside in a parallel universe; do parallel universes really exist; and can we receive visitors from Parallel Universes.
The UnknownTruths Publishing Company team went to a very weird old house for Amy to demonstrate her speculation. They had some pretty sophisticated equipment that recorded the paranormal encounter in detail. The temperature sensing equipment showed significant and rapid temperature drops when the "entities" appeared.
Their electromagnetic sensors recorded the spikes of appearance and higher than normal levels as their presence continued.
Their infra red cameras detected image hot spots that varied in size from small orbs to life size wisps of bright energy.
Their acoustic equipment recorded static "noise" and varying levels of frequency specific hums when the entities were presence.
Two members of the four member paranormal investigation team could detect all of this much faster than the other team members and witnesses present. They could also understand communications when the rest could only detect the static noise and hums.
Two members of the paranormal investigation team could also see people when the rest of those present only saw varying sizes of orbs and bright un-discernable images.
But everyone present saw enough to know that they had experienced a real paranormal encounter. The UnknownTruths Publishing Company members became so convinced that they began a data collecting research project to try to determine the science behind paranormal events. They wanted to determine that, if there is a soul, how can it exist and be described scientifically.
The scientific possibility for the soul is presented in the book "Paranormal Portal to a Parallel Universe." These findings were then used to write a film script about the paranormal encounter. This fictionally enhanced script is included in the book.
The eBook is available from Amazon, Smashwords, UnknownTruths.com and most other distributors of books, eBooks and audio books. It can be read at http://www.amazon.com/-/e/B004S7JLBA and [heard