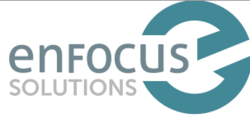 San Antonio, TX (PRWEB) August 08, 2012
On Aug. 28, 2012, Enfocus Solutions Inc. will present a webinar addressing the confusion surrounding exactly what's needed to successfully define and manage requirements for enterprise projects employing the agile methodology. The webinar is the first in a series of educational webinars Enfocus Solutions Inc. will host to tackle current issues in agile development, requirements management, business analysis, project management, business process improvement, and IT and business alignment.
Enfocus Solutions Inc. CEO John Parker said agile methods are based on an iterative and incremental approach to development that involves collaboration among teams that are both self-organizing and cross-functional. While agile methods are extremely beneficial to business, he said, they can present a wealth of complicating factors:

Inadequate user stories. Agile development calls for eliciting and incorporating user stories in the development process, but many times those stories are limited or insufficient. User conversations and interaction are needed to ensure that user stories are as robust and applicable as possible.
Non co-located development teams and project owners. Often in enterprise projects, developers and product owners are geographically dispersed and not near other developers, product owners, or important stakeholders. When teams are not co-located, they need a way to collaborate to define, prioritize, and share project requirements and business goals.
Multiple teams. Enterprise projects often require several teams to work simultaneously or in tandem with other teams throughout the business. Questions arise about how agile methods are coordinated with other projects, and how everything and everyone must come together to work effectively.
Limited vision and scope. Requirements for enterprise projects are often defined and managed to address specific projects within a business division and not to bring solutions across the entire enterprise. A more holistic approach incorporating agile requirements is imperative TO meeting overall business goals, and not just those of stand-alone projects.
Strained communications. Enterprise projects are typically so vast that no single project owner cannot speak for all stakeholders. In addition, developers and stakeholders often fail to communicate well – a problem common in IT for both enterprise and non-enterprise projects. Developers need a way to communicate with stakeholders, and all stakeholders need a forum where they can be heard and understood.
Airing on Tuesday, Aug. 28, 2012, at http://www.EnfocusSolutions.com, the webinar addresses these complexities, sharing lessons learned and best practices regarding:
Agile requirements in large enterprises
What role business analysts play in agile requirements development
How enterprises can define and elaborate user stories using test scenarios, user conversations, and functional and nonfunctional requirements
"Attendees will leave with valuable know-how on agile development and the importance of agile requirements in guaranteeing project success across their enterprise," said Parker.
Parker added that the webinar is a must-attend for organization leaders looking to move to agile, including CIOs, business analysts, project managers, and application development managers. The webinar is also helpful for organization leaders who have already adopted agile, including product owners, scrum masters, and agile teams.
The webinar further details how Enfocus Solutions' Enfocus Requirements Suite™ can help enterprises define and manage requirements to complement agile development methods. Parker said the fully hosted software as a service allows multiple stakeholders to work together to create product backlogs, constantly rank and prioritize requirements, tag and bundle requirements to bring agreement among development teams and stakeholders, and ensure work is understood by all team members and can be completed in the designated iterations.
Other webinars in Enterprise Solutions Inc.'s educational series include:
Delivering Maximum Value through Better Business Analysis
Writing Better Requirements
Developing a Business Case
Defining Best Practices for Stakeholder Engagement
IT Business Alignment through Business Analysis
Developing the Problem Statement
12 keys For Successful Enterprise Projects
Requirements Development for Enterprise Projects
Requirements for Outsourced Projects
These educational webinars will be held in addition to Enfocus Solutions Inc.'s monthly product webinars.
For more information about Enfocus Solutions Inc., its educational webinars, and Enfocus Requirements Suite™, visit http://www.EnfocusSolutions.com.
About Enfocus Solutions Inc.
Enfocus Solutions Inc. helps businesses spur innovation, save time, and cut costs by capturing, managing, and leveraging the requirements of their people, processes, and technology. Its flagship product, Enfocus Requirements Suite™, a Web-based tool, automates business analyses and requirements management best practices to enable successful enterprise IT project delivery. The tool is the only application available that permits and encourages stakeholders to directly contribute and collaborate with IT project teams. Enfocus Solutions Inc. is a privately held company headquartered in San Antonio, Texas.