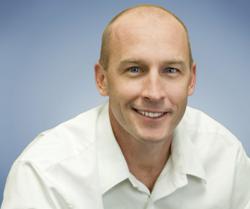 "creating killer websites is not difficult at all"
San Antonio, TX (PRWEB) August 06, 2012
Secret Millionaire Jeff Usner shares his top tips to turn traffic into profits. Successful and high converting landing pages do not happen by accident, says Jeff Usner in a new video released on his official website, JeffUsner.com. The internet millionaire says there are seven secrets to creating websites that work. The good news is he generously shares all seven, plus a bonus tip, in the latest internet marketing training video.
"A landing page is basically any website where you're initially putting a person to. In other words, if you're placing an ad on Google, if you're running a banner ad, if I'm just handing a business card to somebody, if I have a billboard alongside the highway – it doesn't matter if it's online or offline, but it's the first where you first wind up on somebody's website," Jeff explains in the video, adding that creating killer websites is not difficult at all with the right strategies down.
The first tip that Jeff provides is to strategically place a picture on the upper left hand corner of the landing page. This is to attract the attention of the visitor. "The reason why that works well is because, especially when you're working with English speaking people, how do you read in a book? You open up a book, you read from left to right. So you have to know that that is where people's brains go, where their minds go, when they first come to your page."
"The next thing to do, the second part is to have a headline right beside that picture or right below it or right by it," he adds, quickly recommending the adoption of making testing a habit – not just of the headlines, which is mighty important, but on all the techniques he shares. According to Jeff, testing headlines make a huge difference in conversion, sometimes one headline outperforms another by hundreds of percent.
As for the third secret to creating killer landing pages, the internet millionaire who recently featured on ABC's Secret Millionaire propose adding three bullet points of benefits right below the headline, telling people what they will get in exchange for giving you their information. He reminds marketers not to add more than three because that is too much to read.
"The fourth thing I want to talk about is your opt in page is always to the right. As you start learning this and going through the websites, go to Facebook.com and check out the way their site is laid out. They don't have a picture but they've got their opt in form to sign up right there. You're going to see that there are many websites everyday that uses this exact same structure and the reason is that it works," Jeff continues, emphasizing the success of the social media website.
Adding the opt in form above the fold is the fifth step to a successful landing page. According to Jeff, most of his websites are only above the fold and nothing more. However, if you have more to say to your visitors and you intend them to scroll lower in the page, the internet millionaire advises putting another opt in form below the fold saying, "You always want to have opt ins wherever the screen ends, always add a call to action on that area of the page."
Steps six and seven involves putting additional photos on the landing page. Jeff explains, "I always want to put a picture, a visual above where you want the call to action to be, that's very important. Then the seventh thing is another picture right on the call to action button."
All of these information can be used to make a highly converting website but Jeff adds one more, which is the use of the color wheel. He says the color of the call to action button should be the exact opposite of the dominant color of the website so it pops out and catches the attention of the visitors and conversions can be made.
About:
Secret Millionaire Jeff Usner is an internet millionaire and a highly sought business coach and mentor. He helps small and big business alike create systems and funnels which will transform their business processes into the most productive, most efficient, and most profitable systems possible.