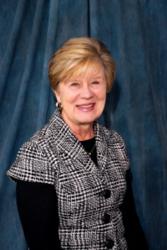 "Life is a gift. One to a customer. You only go round once. Make it count."
Massapequa Park, N.Y. (PRWEB) August 14, 2012
Linda Maria Frank, author of the Annie Tillery Mystery Series, and cancer survivor truly appeals to girls of all ages. Her work as an author was motivated by her will to leave an enduring legacy in the books she writes, and the example she gives to inspire women to seize life's opportunities.
Calling her Annie Tillery Mysteries, "Nancy Drew Meets CSI", mystery author, Linda Maria Frank, has written the first two books of her adventures for girls of all ages. These books offer an exciting window into the world of forensic science. For readers who enjoy escapism and just pure fun, Frank's books get high marks. Not only does Frank offer her books, but as an added bonus, there are unique lesson plans for teachers, to be had by clicking on her website. She also produces "The Writer's Dream", a local access TV program giving authors a forum to discuss their books. Read her own brave story about her cancer diagnosis below.
I can't believe eighteen years have gone by. In 1994 I was diagnosed with breast cancer, stage 1. I was lucky. It was caught early. I'm the poster child for early detection. One lumpectomy and thirty radiation treatments later, I was able to get on with my life.
But, life did not go on as usual. Cancer is a diagnosis that puts a different lens in your rose-colored glasses. With some folks, it means, slow down and smell the roses. For me, it was speed up and get done every bloomin' thing I ever wanted to do. I plunged into life like never before. And while I was living life in the fast-lane, the cancer was growing back. In late 2008 I was diagnosed with a recurrence of cancer in the same breast.
Another thing a cancer diagnosis does is to take you out of the main stream of life. It feels like you are suspended above the earth watching everyone living their stories while you are in limbo waiting, waiting for the verdict; chemo, surgery, radiation, six weeks to live, maybe two months.
Again, I was lucky. Because of the previous cancer, my wonderful doctors checked me every six months. Again, I am the poster child for early detection. I decided to have a double mastectomy, no radiation, no chemo. As far as they could tell the cancer had not spread.
This was three years ago. I am a lot older and much more aware of the fragility of life. Friends and family have had their own diagnoses. Some have died. Some I share a bond with that is like that shared by soldiers who've shared combat. And, we fight on.
I am so grateful for whatever time the early detection of my cancers has given me. Every day is a gift from God, a day to be used in the best way I know how. Thanks for reading my story. I have a great deal more to say about how to cope with cancer, and how that ugly negative thing has been the motivation to go on living with all the passion there is."Life is a gift. One to a customer. You only go round once. Make it count."
Frank will tell you that it is her main character Annie who inspires her to continue writing. "Annie is so brave and curious, and willing to jump into life to solve mysteries, help people, and have the best adventures she can with Ty Egan, her boyfriend. "I want Annie to be an inspiration for girls as a role model. I also want her to be an inspiration to women to seize opportunities and enjoy the lives they have". These book are pure fun, absolute escapism.
"The Madonna Ghost" takes place on Fire Island, and as the title suggests, revolves around an intriguing ghost story. "Girl with Pencil, Drawing" takes Annie Tillery to the world of art forgers who will stop at nothing to protect their lucrative ventures. Frank became a mystery author after a life-long career as science teacher, in particular teaching forensic science, which became a passion. She married her love of Nancy Drew with forensic science, writing for a YA mystery audience, but has discovered her books appeal to girls of all ages.
Frank's books have engaging, if not lovable, characters, well developed plots with good forensic science, and are easy to read, real page turners. Read these enticing summaries.
In "The Madonna Ghost", Annie and her Aunt Jill set off for Long Island's Fire Island for a vacation of surf, sun, and sailing. Aunt Jill, who is an NYPD detective, is mixing her vacation with a case she must keep secret from Annie, who is suspicious anyway. Annie finds romance and intrigue when she meets Ty Egan, the nephew of their host on the island. They find themselves in the middle of an eerie adventure when she and Ty investigate the tragic and perplexing story of a local ghost.
Annie becomes increasingly uneasy, and the investigation turns sinister when Aunt Jill goes missing, the ghost appears, and the troublesome neighbors in the cottage next door become hostile. When they find one of Aunt Jill's earrings on the neighbor's porch, they begin to wonder what the connection is. Will they find Aunt Jill before it's too late? In the breathless conclusion, Annie and Ty narrowly escape death solving the mystery of "The Madonna Ghost".
In "Girl with Pencil, Drawing", Annie wins a set of art lessons at a prestigious art gallery. Showing up for her first lesson, Annie finds her instructor, Francesca Gabrielli, engaged in a violent argument with the gallery director, John DiCristiani, over his incessant requests for her to illegally copy art masterpieces. Unwittingly, Annie is about to be drawn into the illicit, treacherous, and unpredictable world of art forgery.When the gallery director is found murdered in cold blood, Francesca becomes the prime suspect, and calls upon Annie to help solve the crime. As Annie and her NYPD detective aunt, Jill Tillery, brave the dangers of an international art fraud ring in an attempt to clear Francesca, they soon realize that the key to solving the case revolves around a mysterious brownstone in Brooklyn whose inhabitants present tantalizing and elusive clues.
Annie and company attempt to stay one step ahead of DiCristiani's murderer, they escape one deadly trap after another. The stakes are high in the glamorous yet dangerous world of illegal art trafficking. Annie must solve the crime before the art thieves realize what a threat she and Francesca have become.
About Linda Maria Frank: She has enjoyed a lifelong career teaching science at both the high school and university levels, enabling her to convert case studies from her forensic science courses into credible mysteries for girls of all ages. She resides on Long Island, New York. The first two books of the Annie Tillery Mysteries are "The Madonna Ghost" and "Girl with Pencil, Drawing". Frank promotes her books by doing programs about mystery writing, self-publishing, and the world of marketing. She does fundraising events using her adventures in authorship as a draw. Frank also is the producer of "The Writer's Dream", a local access TV show, featuring interviews with authors. The show can be seen on facebook and Youtube.