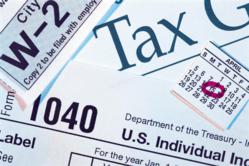 Having a tax attorney to reduce the risk of prosecution is also essential to success when the Internal revenue service is conducting an investigation, Gastelum says.
Thousand Oaks, CA (PRWEB) August 08, 2012
Tax day has come and gone. Unless an extension was sent in, tax documentation was processed more than a few months ago by most companies, families and individuals. Now the Internal revenue service has announced new changes to the tax code which allow them to aggressively pursue individuals and companies with back taxes. The federal government agency is especially aggressive in the current recession. Since the economic system has struggled, the federal government has also struggled. Financing federal programs needs tax revenue. When they financial state is not strong, that revenue may slide. This may lead to Internal revenue service agents becoming more and more ruthless about pursuing any and all back taxes, interest penalties, and fines.
If you must pay back back taxes, interest, or fines, the IRS will do all that they can to get the highest sum possible, says tax attorney Sherri Gastelum. Gastelum has been focused on tax law for more than twenty years. As the time of year for audits and tax revenue collection gets into full swing, and as the tough economy continues to linger, Gastelum has a few tips for readers facing the IRS.
The very first step is to make sure that a document is submitted especially for business owners or corporations. If a return is not filed at all, the Internal revenue service may file on behalf of a tax payer. In their filing, the IRS will look to collect the highest possible amount. Gastelum, professional tax attorney offers several details on the IRS's filing process: "These returns, known as 6020b's, are a taxpayer's most unfortunate problem. All of the earnings reported to the IRS, which includes W-2's and 1099's, as well as other reports, are taxed, with absolutely no deductions given. The IRS uses the most taxed filing status, and gives no exemption for dependents." For most taxpayers particularly business owners-deductions and exemptions are important.
Troubles multiply for business owners who do not file because unjustifiably high tax bills may result due to fines and interest building up. The threat of prosecution is also a serious possibility. Gastelum will file a return for clients even if it is late and will urge the revenue officer to agree to the new return in place of the 6020b. Having a tax attorney to reduce the risk of prosecution is also essential to success when the Internal revenue service is conducting an investigation, Gastelum says.
Some of the best protection from paying tax penalty charges is to review the already submitted paperwork: accounting firms, tax preparers, and bookkeepers make computation errors all the time. The minimum amount due should be verified. "The tax may be embellished, due to your errors on your returns, or your accountant's mistakes," Gastelum asserts. As a tax attorney who has served hundreds of clients, Gastelum has been effective in getting the IRS to agree to amended returns after errors have been discovered.
For many citizens, simply filing and going over already submitted forms will be a solution. But even for more intricate or challenging tax challenges, there is relief. By turning to an experienced tax attorney early in the process, many of tax issues can be avoided, Gastelum claims. But irregardless of how deep the problems, how large the tax costs, and how long the tax issue has lingered, a tax lawyer can still offer help.
For many people, Gastelum states that a "filing of a bankruptcy proceeding should be considered. Usually, if the taxes are three years old, a bankruptcy will wipe the slate clean" but "filing bankruptcy is a extremely personal decision, and there are many other things to consider in deciding to file one." Personal bankruptcy is often the best way to protect one's assets. If Gastelum believes the bankruptcy filing is best suited after a assessment, clients can seek out a bankruptcy professional or request a referral.
Filing a return, even if it is overdue; minimizing the total of taxes owed; considering filing bankruptcy; these three tips may help during this recession's tax collection season. But Gastelum has other recommendations as well especially when IRS penalties are concerned.
If the fees and penalties cannot be waived, the amount owed may be decreased. Rather than agreeing to the fines and penalties the IRS imposes, "it is ideal to start with an attempt to get the debt discounted in exchange for a part payment from a source other than you. The correct form is the Offer in Compromise. This generally means family or friends, as the source of the payment of a part of the financial debt."
Gastelum also suggests that a feasible way forward is to set up a monthly reimbursement plan with the IRS. "With a regular monthly payment in place, the Government will cease collection activities such as levies and other actions." Occasionally the IRS asserts an amount that must be paid for each month to continue to be in good standing. For many clients, the monthly payment amount that the Internal revenue service suggests is not realistic. A tax attorney may be able to get the amount decreased and Gastelum has often gotten these regular payments reduced to more sensible levels.
The IRS may be unremitting in their pursuit of tax revenue particularly during a recession. Many taxpayers throughout the United States would benefit from Gastelum's recommendations for dealing with the IRS. Mrs. Gastelum has announced free tax consultations for the month of August. Contact Platinum Ta Defenders at 1-800-991-3242 to schedule your appointment today.
About Sherri Gastelum, CEO Platinum Tax Defenders a tax resolution firm:
An expert in financial services, Sherri Gastelum has worked in the accounting and tax industry for more than twenty years dealing with companies ranging from Fortune 500 to startup companies. A innovator in her field, she is the founder and chief executive officer of Platinum Tax Defenders, which is a full-service, and fully certified tax defense firm committed to raising the standard of the tax resolution industry. Providing services to a national client base, the firm has an "A" rating and zero complaints with the Better Business Bureau. In addition to running her company, Ms. Gastelum recently joined L.L. Bradford, a regional CPA firm based in Las Vegas, to build and run their Southern California practice. She is an expert in tax resolution and tax consulting services for the state, local and federal levels, audit and assurance services, business consulting services, estate planning, mergers and acquisitions and alternative forms of investment strategies.
Ms. Gastelum earned a Bachelor of Business Administration in marketing at the University of Louisiana. She is affiliated with the Association of Corporate Growth, the Entrepreneurial Institute, and is the president of Simi Valley Chapter of National Association for Professional Women.
For a Free consultation Call 800-991-3242 or request more information at Platinum Tax Defenders and use promotion code PTD2012
http://www.tax-resolution.me/
800-991-3242