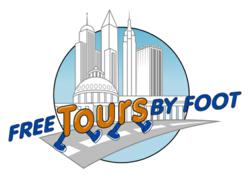 Our guests experience in 6 hours what would take them 3x as long with traditional hop-on and hop-off tours, and we provide it for much less
(PRWEB) August 07, 2012
New York is expensive, and bus tours in the city are no exception. That's about to change! Visitors to New York City now have an exciting new sightseeing option - bus tours for tips. Free Tours by Foot, the company that introduced free, tip-supported walking tours to the Big Apple, is now offering bus tours for gratuities.
Citing a dearth of affordable and efficient bus tour options within the city, especially those that have a full guide escort both on and off the tour bus, Free Tours by Foot decided to put it's award winning tip-supported walking tours on wheels. "Nobody should have to pay more for a tour than what they feel the tour was worth", says Free Tours by Foot owner, Stephen Pickhardt.
How are they able to offer a bus tour for tips? Simple. Just like their New York walking tours, the All-in-One Bus Tour is a tip-supported tour, meaning guests can determine what they feel the tour was worth to them after the tour is over. They can even take it for free. The buses, however, do not work on tips. So, there is currently a $16 bus fee to offset the cost to rent the bus.
Free Tours by Foot's All-in-One Bus Tour is a six hour comprehensive New York bus tour that makes stops in Central Park, Harlem, Rockefeller Center, Greenwich Village, the Financial District, the World Trade Center and Brooklyn. The tour takes place on Saturdays at 10am and the company expects to offer the tour daily in the future.
Free Tours by Foot was founded in 2006 in Washington, D.C. by three tour guides; each had recently traveled to Europe and experienced free, tip-supported walking tours in several cities. All three were struck by the quality and enthusiasm the guides they had for the cities and guests. And there was a reason – they worked for tips.