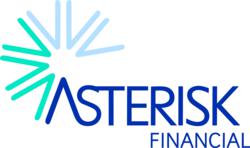 PGI is a right-time, right-place insurance that can spell the difference between losing and retaining hard-won personal assets. - Mark L. Ricciardelli, CEO, Asterisk Financial Inc.
Middletown, CT (PRWEB) August 08, 2012
Asterisk Financial, Inc. (http://www.personalguarantee.com), creators of Personal Guarantee Insurance™ (PGI), announced today that PGI is now available in all 50 states and the District of Columbia, just two years after its inception. Recently added states where PGI is available include New York, Florida and Georgia.
The company also announced it is realizing substantial growth, with gross written premium increasing 300% vs. a year ago. The company attributes this rapid rise to the fact that the value and benefit of PGI is continuing to catch on with business owners, franchisees, insurance brokers and others as a way for loan guarantors to protect personal assets when signing a personal guarantee.
PGI is the first-ever insurance protecting business owners, their partners and investors against the loss of personal assets as a result of signing a personal guarantee. This signature – often required in order to get a business loan – means the guarantor agrees to make available personal assets (homes, bank accounts, etc.) should business assets be insufficient to repay the debt obligation.
"Because of the tremendous value of PGI, the clear business need it meets and its unique nature, we are continuing to see strong demand across the country among business owners as well as insurance brokers and financial institutions looking to offer the product," said Mark L. Ricciardelli, CEO of Asterisk Financial. "PGI is a right-time, right-place insurance that can spell the difference between losing and retaining hard-won personal assets. The product resonates particularly well for partners, as differences between net worth and attitudes toward risk can often create friction."
"Many of our clients are small-to-medium business owners who often find themselves in situations where they need to pursue a loan in order to hire, expand, relocate or purchase equipment," said Daniel Rossen, Vice President of Burns & Wilcox, the country's largest independent wholesale broker headquartered in Farmington Hills, Mich. "The fact that we can offer them PGI has been a tremendous value-add and a loyalty builder, providing them with peace of mind as they pursue their business goals. It's been a great partnership with Asterisk that we expect will continue to grow and flourish."
"We're excited that PGI from Asterisk is now available in Florida," said Evan Glassman of Advanced Insurance Underwriters, LLC in Florida. "Now anyone here who takes out a traditional business loan can help protect their homes, bank accounts and other valuable assets should the worst-case scenario happen and they experience a business failure. It's amazing to me that someone didn't come up with this concept sooner, as PGI provides such a tremendous benefit to both business owners and other guarantors."
About Asterisk Financial
For more information on Asterisk Financial, please visit http://www.personalguarantee.com; follow us on Twitter @AsteriskPGI