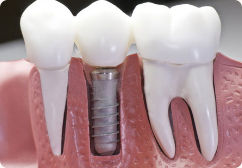 Having your teeth straightened can drastically reduce the chance or probability of suffering from heart disease and several other major diseases.
Los Angeles, CA (PRWEB) August 08, 2012
World renowned Los Angeles cosmetic dentist Dr. Kaveh Kanani has always taken an alternative approach to dentistry. He says he has "a specific interest in dental health as it links to general health." While he is primarily a cosmetic dentist he tirelessly works to inform his patients about the link between dental health and general health.
One of the good examples Los Angeles cosmetic dentist Dr. Kanani uses to educate his patients is the outcome of gum disease and heart disease. This centers patients on the significance of proper brushing and flossing so helping them to see why having their teeth straightened out can bring more than purely cosmetic benefits. Based on the AAP (American Academy of Periodontology), studies have shown that people who are suffering from periodontal disease are nearly two times as likely to suffer from heart disease as those people with healthy gums and teeth.
Due to the fact straight teeth are easier to keep clean. there is certainly far less likelihood of developing gum disease, therefore having their teeth straightened can drastically reduce the patients probability of suffering from heart disease and several other serious diseases. Additionally, having a set of straight teeth enables individuals to chew their food properly, which helps digestion and cuts their chance of developing gastrointestinal diseases. Chewing properly is also thought to help individuals to get more nutritional benefit from their food.
A great deal of Dr. Kaveh Kanani's patients are heeding his advice. He has clients aged between four and sixty-four who are presently undergoing teeth straightening. His Los Angeles cosmetic dental clinic would like more people to experience the key benefits of this holistic approach, so they are offering a special for the month of August. Contact the office and mention Smile101 to hear about the offices specials. Dr. Kanani specializes in helping individuals who are afraid of the dentist to relax, so he offers a service which can get even those who are afraid of the dentist to go on a regular basis.
About World Renowned Los Angeles Cosmetic Dentist Dr. Kaveh Kanani
Dr. Kaveh Kanani graduated from California State University, Northridge with bachelor's degree in Biology. He received his Doctorate in Dental Surgery from New York University and completed his residency in Hospital Dentistry in Woodhall Hospital in Brooklyn New York. Dr. Kanani received his certification from the American Academy of Implant Dentistry and completed series of Maxi courses in School of Dentistry, Medical College of Georgia in 2003, IMTEC 2002, Misch Courses 2004, school of CA Dentistry and ICOI. Dr. Kanani stays current with the latest dental technology by attending seminars all over United States. Dr. Kanani has been an associate in Dental Health Institute of West Los Angeles, Southern California Family Dentistry, and South Bay Dental in Gardena for over 4 years prior to opening his own practice in 2001. He is an Associate Fellow for International Congress of Oral Implantologists and AAID. He is also a member of IADA and Woodland Hills Chamber of Commerce.
Contact Los Angeles Cosmetic Dentist Dr. Kanani at 818-962-1141 and mention Smile101 and take advantage of their Specials such as: Dental Implant specials, $26.99 X-ray and exam and how to get your first regular cleaning complimentary.
Tusana.com