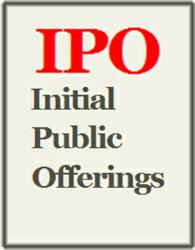 Los Angeles, CA (PRWEB) August 06, 2012
The Initial Public Offering news and information website, the leaders in IPO news and information, are now proud to announce the launch of their new Vimeo page, which can be found here:
https://vimeo.com/ipoinitialpublicoffering
Vimeo is a video sharing website that is catered towards the amateur film making industry. Vimeo allows it's users to showcase their film making skills by providing a central hub to share and distribute their films on the internet in a simple and efficient manner. Among the many social media sharing sites, the services offered by Vimeo have been able to generate an enormous amount of success among the many other video sharing sites.
The Vimeo website was launched on November of 2004 by internet entrepreneurs Jake Lodwick and Zach Klein. The name Vimeo was originally made up by co-founder Jake Lodwick by combining the words "Video" and "Me" together into one single word. As of 2006 Vimeo now belongs to the American internet based company InterActiveCorp.
The IPO news and information website hopes to use Vimeo to help spread IPO news and Information to any film maker that wishes to take their business public in hopes of acquiring the funding that is often needed to aid in their film making project. Becoming a publicly traded company can provide many new opportunities for any business to raise capital and garner notoriety among the general public and potential investors.
The Going Public process can be a daunting task without the proper aid of a well experienced IPO consultant or IPO adviser. IPO spokesperson Bill Truman believes that going public and filing for an IPO can prove to be a beneficial tool for newly established film makers that often struggle with acquiring the capital needed to further develop their ongoing film projects. "Many young and eager film makers oftentimes struggle to provide the funding necessary for their ongoing projects. We here at the IPO news and information website believe that going public can be a viable option for these amateur film makers that are in need of capital funding. We hope to spread awareness within the Vimeo community to any and all film makers that are looking for viable options to fund their film projects."
To learn more about the IPO process you may find more information here.
About Us:
Contact Person: Bill Truman
IPO News & Information Website
We Take Companies Public Including Start Up Companies|
Email: information(at)IPOinitialpublicofferings(dot) com
Website: www(dot)IPOinitialpublicofferings(dot)com
Tele: 310-888-1195