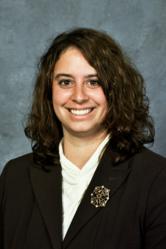 PETERBOROUGH, NH (PRWEB) August 16, 2012
Kim Franklin has recently been promoted to Vice President – Wealth Advisor in the Peterborough office of Charter Trust Company. Ms. Franklin has been with Charter Trust since 2004.
Ms. Franklin holds a Bachelor of Science degree in Business Management with a minor in Sociology from Keene State College. While attending Keene State College, she served as Co-President for The Society for Advancement of Management.
Ms. Franklin successfully completed the courses of study for the American Bankers Association Trust Administration Level I, II & III with emphasis in Taxation and Estate Planning, Trust Administration and Investment Management.
Ms. Franklin is a member of Leadership Monadnock Class of 2007, Business Network International-VT, The Young Professionals Network in Keene and the Advisory Council at Cedarcrest. She is also a member of the Cheshire Health Foundation Advisory Board. She is also a 2011 recipient of the NH Five Star Wealth Manager award.
Charter Trust, headquartered in Concord, New Hampshire, was formed in 1984 as a New Hampshire Trust Company, chartered by the State of New Hampshire Banking Department. Charter Trust is the largest, locally owned, investment management company in Northern New England. With six offices, Charter Trust serves clients throughout the United States and abroad