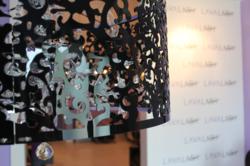 Vancouver, BC (PRWEB) August 08, 2012
Lava lash has a brand new website that offers multiple services to make their clients the most stunning looking people in the crowd. Now they are offering an innovative service to enhance eyelashes and really make their customers beautiful. Eyelash extensions are very popular and look just like the customer's own lashes. They are synthetic lashes and when they are applied to a person's lashes they appear thicker and longer. The lash extensions are curved to really look like a natural lash.
The lashes are of high quality and Lava Lash uses the best application techniques. Their lash artists are highly trained and will give perfect lashes to their customers. There are new lashes and adhesives with training available for this growing service. This makes it one of the most effective beauty treatments in the market.
Eyelash extensions can be used for parties or everyday activities like the workplace. They are so skillfully done that many people will not know they are extensions unless they have seen you before the treatment. They are applied one lash at a time, blend perfectly with the customer's natural lashes, and allow natural shedding. Normally customers will need a fill in of their extensions every three to six weeks, due to this natural shedding process. These extensions allow the customer to stop using mascara as this can cause breakage to the lash. Lash curlers will also become obsolete. Without these products, destroying your lashes you will find that they will become stronger and healthier in 6 months.
This new technology has lowered the price of eyelash extensions so that they are easily affordable. Lava Lash prices are competitive and within most women's budgets. This company has been in business since 2009 and has built up a reputation for quality and trust. Currently they have over 1,000 clients who love their services. Their name is synonymous with quality and professionalism. Lava Lash has clean sanitized facilities where clients know that they will get only the best products but can still enjoy a friendly, fun, caring and relaxed environment.
Future plans for lava Lash include adding more services for their customers, like lash extensions. They will continue to give quality, professional services to their customers and expand their reach in the market.
A company officer was heard to say "Lava Lash eyelash extensions can make ordinary women look extraordinary." Word in the office is "A beautiful woman can be seen by looking at her eyes and Lava Lash extensions make every woman look beautiful." Another company officer was heard to say "1,000 customers cannot be wrong Lava Lash really makes women beautiful."