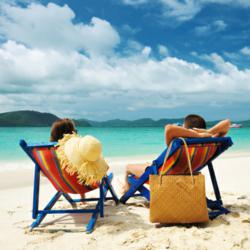 Your needs are Red Blue Realty's greatest concern.
Northridge, California (PRWEB) August 07, 2012
Red Blue Realty surveys Northridge residents only to find a large group of people who simply cannot reach their Northridge real estate agents. For those who are trying to buy or sell real estate, to have an agent not pick up their cell phone is not only a common complaint but is representative of a serious problem. After all, good communication between an agent and their client is crucial for a successful property transaction.
When it comes to Northridge real estate, the market moves fast. Various polls have shown that a "lack of communication" is one of the top ten consumer complaints when it comes to real estate transactions. Whether it's the buyer who just lost out on their dream home or the seller who just missed the perfect buyer, an out-of-touch real estate agent can make or break the American dream.
"After having spent months trying to sell our home with several different real estate agencies, my wife and I were appalled how bad all of our agents were at answering the phone," said Richard of Los Angeles. "We finally sold our home with Red Blue Realty, and we couldn't be happier with the prompt attention and service."
What separates and defines Red Blue Realty is a promise to be attentive, conscientious and responsive. Red Blue Realty requires all of its agents to operate and communicate in the following ways which, in 2012, should be the standard for all Northridge real estate firms.
Phone
With the exception of extraordinary circumstances, Red Blue Realty agents must answer their phone. If an agent does not answer their phone, the call must be returned within the hour. The flip-side of this coin is that an agent must also be proactive in following up with every lead.
Email
Red Blue Realty agents are expected to promptly and accurately reply to emails. If an agent does not know the answer to a question, then the email is forwarded to someone who does.
This is one of the many benefits of having a designated team of professionals assigned to individual transactions; whether it is a question regarding the average pricing of home renovations or a concern regarding the fine details of escrow analysis, Red Blue Realty has an answer.
Social Networking
Red Blue Realty agents can also be reached through popular social networking websites. Red Blue Realty also utilizes social networking to give updates, share listings, and reach out to potential buyers and sellers (such as young, tech-savvy professionals).
In this day and age, there is no excuse for bad communication, so don't settle for less when it comes to buying or selling Northridge real estate -- contact Red Blue Realty today!
Website: RedBlueRealty.com
Email: Contact(at)redbluerealty(dot)com
Phone Number: 1-(855) 66-RBREALTY or 1-(855) 667-2732