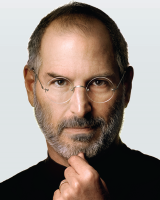 we actually pay you to upgrade...cash for iPhone duh...
Miami, FL (PRWEB) August 09, 2012
With the iPhone 5 release date on the horizon, consumers with outdated iPhones need to take advantage of cash offers available now. Recycle4CashNow is offering the most for used, unwanted and broken iPhones. So much, in fact, that those looking to upgrade to an iPhone 5 won't need to spend their own cash.
"Basically, we're paying you to upgrade to an iPhone 5!" says Alexandre Tchogorian, CEO of Recycle4CashNow.
To distinguish themselves from other websites offering similar services, Recycle4CashNow offers the highest payouts on the online marketplace. They also provide cash up front that can be placed directly into the customer's PayPal account upon trade-in.
When the old iPhone is received, it is evaluated on a great, good, OK and bad scale. Great means the phone is fully functional with no cracks or dings. Good is when the phone is still fully functional, but shows signs of normal wear and may have a defective speaker or camera. OK phones are also functional, but the screen or LCD is damaged. Bad, of course, means the phone is "trashed," having water damage or other irreparable damage. Recycle4CashNow has yet to turn down a phone, regardless of its condition, so even those with iPhones in exceptionally poor shape are sure to see a payout. Consumers can receive up to $340 cash for iPhone.
About Recycle4Cash, Inc.
Starting out in 2009 as an iPhone repair shop, Recycle4Cash Inc, spent most of their time buying iPhones, not repairing them. By 2010 Recycle4CashNow.com was established to expand the business into the entire United States.
In just the first year, Recycle4Cash has established a reputation that stands for customer service, trust, and outstanding payouts. Recycle4Cash proudly offers the highest payouts and fastest turnaround times. Payout is 100% guaranteed, no strings or gimmicks.
Alexandre Tchogorian
Recycle4CashNow.com
(305) 384-8182