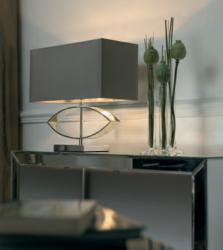 FurnitureInFashion Announces to increase its Lighting Range by 40% in the next 6 months
(PRWEB UK) 16 August 2012
FurnitureInFashion, a leading online retail store in the UK, announced an increase in its lighting range by 40% in the next six months to cater the increasing demand of its lighting range. The 40% increase will be available for sale during the next 6 months. Customers can benefit from this increase as the lighting range will offer more designs, styles and functionality. The owner and Managing Director of FurnitureInFashion Asad Shamim said,
"FurnitureInFashion is the leading provider of lighting solutions and applications both for consumer and professional markets. We are transforming the concept of how lighting is used to enhance the human experience in the places where people work and live. Whether on the road, at home, in the city, at work, at a shopping mall or at school, FurnitureInFashion is creating lighting solutions that create experiences, transform environments and help shape identities."
Human life revolves around light. Light improves well being, affects mood and enables people to experience and achieve more. Lighting plays an important role in making life more productive, fuller and safer. FurnitureInFashion focuses on innovative and invigorating ways of using light to enhance people's livs in the home, at work, at school, in public areas and shops, as well as on the road. FurnitureInFashion is going to increase its lighting ranges of bathroom lighting, outdoor lighting, floor lamps, ceiling lights, spotlights, wall lights and table lamps. The lighting selection offered by FurnitureInFashion is quite vast. The team of engineers and designers are working towards manufacturing lighting for residential, marine, and architectural use. Now the company is proud to announce an increase in its lighting range which shows that FurnitureInFashion has experienced a surge in demand and sales.
The bathroom lighting range offered by FurnitureInFashion is available in chrome, glass, bubble effect, satin silver, and metal and frosted. The bathroom range also offers bathroom mirrors with complete LED's. Some of the bathroom lights come with wall brackets as well. The bathroom lighting range by FurnitureInFashion is elegant and can add enormous style in a bathroom with neat designs. FurnitureInFashion offers an exquisite and elegant range of ceiling lighting for living room, dining room and bedrooms. Mr. Asad shared the details of this exquisite collection, "Ceiling lights are very important for any room. Our team of designers and engineers has worked in close collaboration to design ceiling lights in order to add elegance and high functionality as well. FurnitureInFashion offers ceiling lights in acrylic, satin, crystal, silk, bamboo, prism and many other shapes and materials. You can find elegant and beautiful colors in this range of lighting."
FurnitureInFashion is also increasing the production of floor lamps and table lamps for providing more lighting options to its customers. The floor lamps have slender structures and are usually tall with funky and bold colors. The floor lamps come with strong base in chrome or metal which make these lamps durable. The table lamps offered by FurnitureInFashion are usually available in ceramic and mosaic. The company is going to expand its table lamps range by adding different designs and colors in mosaic and ceramic range. In addition to this, FurnitureInFashion will increase its outdoor lighting, spot lights and wall lights by 40% as well by introducing more designs, colors and styles at extremely affordable prices. Mr. Asad said, "I request the customers of FurnitureInFashion to gear up and reap the benefits of increased collection of our lighting fixtures in the next six months."
About FurnitureInFashion
FurnitureInFashion is a leading online retail store in the UK. It has a warehouse and manufacturing plant based in Germany and delivers furniture directly from its warehouse to its customers. It suppliers over 7000 furniture products for living room furniture, bedroom furniture, dining room furniture, hallways, kitchen, bar and office furniture along with lightening and other home solutions. For further information and details visit, http://www.furnitureinfashion.net