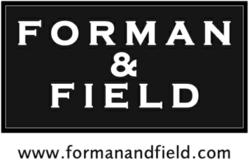 "The Olympics is our chance to show visitors from around the world that London cuisine is worthy of a gold medal."
Brighton, UK (PRWEB UK) 7 August 2012
Trendy in parts perhaps, but deepest East London is not exactly known for its luxury nightlife. During the Games, however, the A-listers, B-listers, oligarchs and wannabees can party on in style at Forman's Fish Island Riviera. Set just 100 metres from the main stadium, the hospitality venue has teamed up with the award-winning Maddox Club to create a glittering pop-up club and beach bar to match Team GB's glittering performance.
Founded by Fred Moss – the man behind China White and Movida – in 2007, Maddox Club is synonymous with London's luxury party scene, regularly playing host to celebrity actors, musicians and models. For the 17 days and nights of the Olympics, Moss will recreate a temporary, East End version of his atmospheric Mayfair hangout at Fish Island Riviera. Combining West End opulence with a riverside location, beach volleyball court, palm trees, water transport, top notch cocktails and, of course, the great quality food that Forman's have come to be renowned for, this is more St Tropez than Stratford.
While the Riviera consists of exclusive hospitality suites, the permanent venue at Forman's Fish Island offers the Olympic Park's general visitors a chance to enjoy some luscious late-night dining accompanied by the sultry jazz of The Ronnie Scott's All Star Band. Out to prove that London has more gastronomy to offer than the world's biggest McDonald's, the Forman's chefs have created special Great British Dining menus to impress guests into the early hours.
Lance Forman, owner of Forman's Fish Island said, "My family business has 107 years of experience in supplying the very best British gourmet food to top chefs and private customers like. The Olympics is our chance to show visitors from around the world that London cuisine is worthy of a gold medal."
As the sun sets on the sport, great food and music combine to recreate the atmosphere of the legendary Soho jazz spot. Performances are included in the package for late diners, which also features award-winning English wines, easy access to and from the main stadium, pre-booked parking and a water taxi. With many sports fans unable to get their hands on tickets for sporting events, a visit to Forman's Fish Island provides another way to celebrate the once-in-a-lifetime experience that is London 2012.
About H.Forman & Son
Forman's core business was forced to relocate from the centre of the Olympic stadium in a high profile compulsory purchase battle with former Mayor of London, Ken Livingstone. Its new premises on Fish Island, adjacent to the Olympic Stadium, was opened by Mayor Boris Johnson in January 2009 , who described it as "The Legacy in Advance".
H.Forman & Son is the oldest producer of smoked salmon in the world and part of the food heritage of East London. The business also comprises the multi award-winning home-delivery artisanal British food service http://www.formanandfield.com