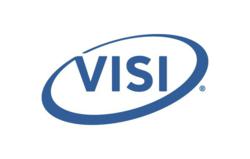 The big lesson here is that legacy monitoring platforms were never designed to support modern hybrid application architectures.
Eden Prairie, MN (PRWEB) August 07, 2012
Popular option allows IT teams to see a single view of their application services located on premise and in the Cloud.
It's not uncommon for Chief Technology Officer, Jason Baker of VISI, to see more than a half-dozen different monitoring platforms in use at any medium or large enterprise when he and his team complete IT monitoring evaluations. After looking at the data, VISI has identified five reasons companies make the switch to an Enterprise Monitoring-as-a-Service (MaaS).
5 reasons companies are moving to MaaS, according to VISI:
1. Fills information gaps and provides a unified look at all application architectures in use
2. Can be implemented quickly with little up-front investment
3. Scales with the needs and trends demanded within your IT department
4. Provides a 24x7 monitoring and incident response team
5. Allows IT teams to focus on core tasks, not chores like monitoring
While many companies have resorted to using multiple IT monitoring programs to keep up with evolving technologies, the use of mixed platforms for monitoring can leave information gaps and provide limited integration capabilities for accurate reporting.
"The big lesson here is that legacy monitoring platforms were never designed to support modern hybrid application architectures," notes Baker. "Today IT departments are stuck with the arduous task of trying to integrate and report on multiple monitoring platforms from different vendors. MaaS solutions can rectify this problem."
As part of a growing IT trend, organizations are purchasing MaaS solutions from certified third-party providers with a clear goal: to get a comprehensive view of their application services so they can report back to their own organizations on the status of their systems. Using MaaS, also known as industrialized monitoring services, organizations are able to apply vendor's world-class monitoring platforms, resilient infrastructure, scalable data collection systems, and teams of trained technologists who operate the monitoring services on their behalf.
Perhaps most important to CFO and CIOs alike, this option lowers costs for the enterprise and gets them to their goals more quickly.
"With MaaS they can eliminate large scale investments, as well as lengthy planning and execution for monitoring processes," adds Baker.
According to a recent monitoring whitepaper issued by VISI, companies leveraging MaaS pay only for the devices and services they are monitoring. By applying a basic utility-pricing model, companies can scale quickly, to both expand and contract. This elasticity, or scalability, is another key reason many companies are now implementing MaaS solutions.
One question many IT departments ask themselves frequently while making this decision: "Is service monitoring a chore or a core task?" The answer, for most, is that monitoring, while highly important, is a chore because it doesn't offer a competitive advantage or market differentiation to the business. Businesses require service monitoring systems to effectively grow IT operations, but service monitoring isn't the catalyst behind business growth. By using industrialized monitoring services, companies often find assurance in the fact that a skilled team is working behind them to monitor and respond, as an extension of their IT organization.
###
VISI Incorporated (VISI) is a wholly owned subsidiary of Telephone and Data Systems, Inc., a Fortune 500® company. VISI provides a full range of data center services including colocation, managed services, hosting services and first-rate cloud computing infrastructure. VISI has the only commercially available Uptime Institute Design Certified Tier III data center in Minnesota. VISI facilities are SSAE 16 Type II audited and staffed 24x7. To learn more about VISI, follow us on Twitter or Facebook, call 612-395-9000 or visit http://www.visi.com.