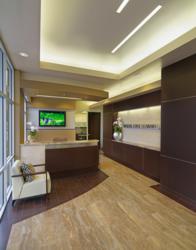 Our approach supports teachers by acknowledging not only effective teaching strategies, but also providing opportunities for constructive feedback.
Redlands, CA (PRWEB) August 08, 2012
Digital Edge Learning announced the release of digiCOACH, an iPad app-based formative coaching system for K-12 school administrators and instructional leaders. digiCOACH combines modern app technology with proven educational research to provide teachers with instant feedback and drive effective professional development decisions.
Administrators use digiCOACH while conducting classroom walkthroughs to record observed criteria based on five focus areas highly correlated with increasing student achievement: Engagement, Checking for Understanding, Schema, Cognition, and Learning Environment. The user-friendly interface significantly improves the walkthrough process, making it quicker and more focused. digiCOACH is fully functional in classrooms without an internet connection; information is stored locally on the device until a user synchronizes with a secure cloud database.
As a user records observed criteria, he or she can provide immediate email feedback to a teacher—eliminating traditional paperwork and turnaround time. The user can choose from a bank of positive strategies and coaching tips, but may also write custom messages.
digiCOACH cloud management tools collect data synchronized from the app to create reports that can be used to guide informed professional development decisions. An administrator can access and filter reports based on focus area, grade, subject, teacher, and time. He or she can also view grade and lesson subject comparison reports.
Doug Whittaker, President and CEO, states, "Ensuring that professional development efforts correspond with teachers' needs is challenging. By implementing digiCOACH, an administrator can use real data to inform professional development for all teachers, or customize specifically for the needs of grade levels, departments, and individuals. Our approach supports teachers by acknowledging not only effective teaching strategies, but also providing opportunities for constructive feedback."
digiCOACH is not an instrument for teacher evaluation; rather the walkthrough criteria deal solely with instructional strategies and student engagement. Focus areas correspond with many school and district Professional Learning Community initiatives.
Digital Edge Learning partnered with technology firm Logic Solutions, of Ann Arbor, MI, to program digiCOACH. Logic Solutions develops custom software for large and small businesses, including sophisticated mobile and web applications.
###
About Digital Edge Learning
We are dedicated to providing the best Digital Delivery℠ instruction for educators and their specific needs. We want you to experience the benefits of working with a team that knows what teachers, administrators, and students need to achieve. Our professional development courses give you the tools to connect with all students through research-based instruction, while seamlessly incorporating technology.
Learn more at http://www.digiCOACH.com.
About Logic Solutions
Logic provides technology solutions and services, including custom mobile strategy and application development, web applications, eLearning, eCommerce, social networks, intranets, and comprehensive websites. Founded in 1995, Logic Solutions, Inc. is a privately held minority-owned corporation with headquarters in Ann Arbor, Michigan and locations in California and China.
For more information, visit http://www.logicsolutions.com.