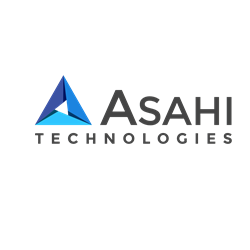 (PRWEB) August 08, 2012
The success of Linux in running server applications and Windows in desktop has created the need for application development on multiple platforms. Mono Framework is an extensive open source development tool built on .NET, compatible with UNIX, Linux and Windows platform. The tool offers a powerful environment for writing web service, server-side, rich client applications and deploy them all popular platforms including Linux, Windows, MacOS and UNIX. For businesses seeking the benefits offered by Mono, Asahi Technologies, a New York based Custom Software Solutions NY firm provides web technology with Mono Framework.
Mono Development Company NY is widely popular among game application developers as it provides a software friendly IDE in an open source package. The growing influence on exciting niche segments like mobile and gaming application development has made it an attractive tool for custom software solutions. It has the ability to develop performance-sensitive code with assistance from accelerated hardware, physical libraries and multi CPU processing to enhance the performance of a game. It can run on modern game consoles like Wii, Xbox 360 and PlayStation 3.
Custom Software experts also agree that Mono is the only complete solution for businesses working on cross platform operating systems. Its compatibility allows businesses to implement applications on any platform with ease. Apart from that, Mono uses a JIT compiler rather than a standard compiler that enables a quicker and efficient application development. But the major advantage of Mono is its Ahead of Time (AOT) compilation mode, which requires minimal start-up time and can be shared across multiple applications.
"The popularity of Mono is such that many distinguished companies like Electronic Arts (EA), MicroInvest and Wikipedia implement it for application development," stated Vinod Subbaiah, CEO of Asahi Technologies. "It is also the only tool that allows applications to be quickly ported to a variety of different platforms with only a few changes to the code, at Asahi Technologies, we have wide expertise on Mono Framework to deliver on Client requirements for scalable and stable applications."
To further help clients know more about Mono, Asahi Technologies provides a free consultation service for firms to have a better idea on their Mono development options
About Asahi Technologies
Asahi Technologies is a New York based web design and development firm that provides software consulting and Web solutions to small and medium level businesses all across North America. Asahi Technologies specializes in Responsive Design Services Company NY, cloud computing, online marketing, Android Application Development NY and open source technologies. Under the leadership of Mr. Vinod Subbaiah, who himself started his career as a software programmer, Asahi Technologies' team comprises of experienced software professionals having extensive knowledge of technology with B2C and B2B operations. The firm's headquarters is located in New York City, NY.