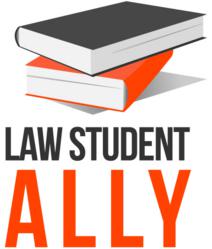 (PRWEB) August 10, 2012
Law school help arrives before the semester begins in the form of the syllabus.
It is the most important document law students receive in a law school class. The syllabus is the key to the semester.
Law students should read syllabi as if they are treasure maps and look for clues about professors' styles and preferences.

What hornbooks and study aids do professors recommend?
What pet peeves are listed?
What makes professors happy?
Students should pay close attention to professors' likes and dislikes and follow their penchants carefully.
The syllabus is the guide to setting up the outline. Some professors march through the class text in order, from beginning to end. Some wander through the book out of order and sprinkle in other reading to present the subject matter in a different way than the text's author intended. The assigned reading listed in the syllabus tells students the order in which the material will be presented. From this information, students should set up an outline.
Studies consistently reveal that students who create their own outlines, rather than copy others' outlines, are more successful in law school. It is the process of creating the outline that clarifies and solidifies information. A well-crafted outline gives a law student help during construction, during revision, and during exam prep.
When law students receive the class syllabus, they should make an outline by looking at the assignments, finding the corresponding pages on the text's table of contents, and writing headings and subheadings according to what the syllabus and table of contents list as the topic. This process will result in a visual roadmap for the class and students will elaborate on each heading and subheading throughout the semester.
Doing this task up front accomplishes two important things:
1. Setting up an entire outline creates a picture of the forest before students dive into the trees. With a generalized idea of what will be covered during the semester, the brain is better primed for learning the information. Preparing an outline in this manner is like preparing a file box for class and labeling all the folders before class begins. As professors present details, students fill folders.
2. A skeleton outline helps students stay organized and on track. The further into the semester, the less time students have. Getting the outline set up in advance saves time and reduces the likelihood that students will get so busy that the outline falls by the wayside. Outlines are the main tool for law school exam preparation. They must not be left undone.
Syllabi are little gifts given by professors. Students should open these gifts and use them to their advantage. The best law school help comes in these small packages.
For more tips to maximize law school, go to http://www.lawstudentally.com