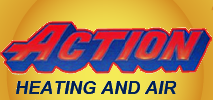 Philadelphia, PA (PRWEB) August 08, 2012
Action Heating and Air has an abundance of experience in heating, ventilation, and air conditioning in the Pennsylvania and New Jersey area. They have offered air conditioning repairs in Bucks County, PA for over 45 years. With the most experienced HVAC technicians around, they provide outstanding services for both residential and commercial homeowners. They are now featuring Westinghouse, which offers the best warranty in the industry.
This Bucks County Air Conditioning Company uses Westinghouse, which is known for their high quality products. Action Heating and Air prides themselves on supplying the greatest equipment for home and business owners in Pennsylvania. They offer the best warranty in the industry with a 10-year guarantee on parts and replacements. So, if a person's heat exchanger or compressor fails to operate within the first 10 years of installation, they'll replace the product under the Westinghouse warranty. With products that are built to last, these Air Conditioning Contractors in Montgomery County are able to provide better comfort for anyone's home.
A spokesperson of Action Heating and Air stated, "In order to provide the best service of air conditioning repairs in Bucks County, PA we wanted to offer our customers the highest quality of products with the greatest warranty in the industry of up to 10 years. Our goal is to ensure the comfort of homeowners during these hot summer months for all New Jersey and Pennsylvania residents."
There is no need to suffer through the heat with these emergency repair services for air conditioning in Buck County. Action Heating and Air promises to assess any emergency on the customer's time and with no unpleasant fees! So, no matter how long it takes their specialists the person only pays a flat fee! With the best HVAC system on the market, a person can expect his or her unit to provide optimal comfort for his or her home.
Action Heating and Air has been making homes and businesses comfortable for over 45 years. The experienced technicians are all EPA certified and highly knowledgeable. They have earned the reputation as the industry leader in providing heating, ventilation, and air conditioning products to Pennsylvania and New Jersey residents. To learn more visit, http://www.actionheatingandac.com