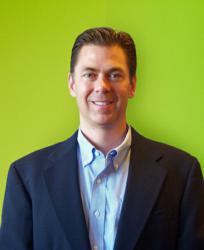 Alex will help us continue to expand and improve the Salsa platform to meet the ever-developing needs of our client base.
Washington, D.C. (PRWEB) August 08, 2012
Salsa Labs, Inc. (Salsa), creator of the integrated organizing platform Salsa, announced today that Alex Sukhenko has joined its senior management team as Vice President of Technology. This position will manage all aspects of Salsa's technology division and ensure continued innovation, reliability and scalability as the platform grows. This includes overseeing products, application development and systems operations. Furthermore, Sukhenko will play a key leadership role in directing Salsa's overall business strategy.
"With his two decades of technology and management experience Alex will provide strong linkages between the system administrator and developer teams, as well as exceptional vision and leadership to the entire Salsa team," said Chris Lundberg, CEO and Co-Founder of Salsa. "He will help us continue to expand and improve the Salsa platform to meet the ever-developing needs of our client base."
Salsa's cutting-edge platform technology continues to meet the demands of its more than 2,000 clients with innovative features and user-centric service. Clients are also able to build a network with other like-minded nonprofit organizations focused on effecting change through a web-based system.
"I look forward to working in the software-as-a-service space," said Sukhenko. "My focus is to help Salsa's technology develop even more in its efficiency, reliability and maintainability to continuously improve the product for clients and their supporters."
Sukhenko joins Salsa after serving as the Chief Technology Officer for SIGMA Marketing Group where he oversaw technology strategy, applications development, technical operations and external technology partnerships. He boasts more than 18 years of experience integrating technology with the tactical and strategic goals of business. He holds a MS in Software Development and Management and a BS in Electrical Engineering Technology, both from Rochester Institute of Technology in Rochester, New York.
About Salsa Labs
Salsa Labs (Salsa) helps non-profits and political campaigns to build, organize and engage a base of support. In one easy-to-use, integrated and flexible web-based system, groups of all sizes can manage their supporters and chapters, communicate through email and social media, fundraise, advocate, host events and measure results. With all that as well as our top-notch training, support and strong online community, Salsa provides you the best value for your investment - letting you focus more resources on your mission. Salsa currently supports more than 2,000 organizations' relationships with more than 75 million donors, members, activists and fans all around the world. We can do more things together than we can apart. For media information, contact Tim Rusch with FitzGibbon Media at (917) 399-0236.