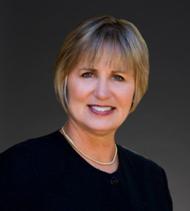 After many years recruiting internally in academic health care institutions, I understand the criticality of finding not only the best qualified medical talent, but candidates who fit the culture of the client organization.
Houston, Texas (PRWEB) August 09, 2012
Performance Search Group is excited to announce the appointment of Michelle Baehl as Vice President, Health Care Recruitment. Performance Search Group is the recruiting division of the Houston partner for the global organization, Career Partners International (CPI). Responding to the ongoing needs of health care academic organizations and hospital systems for high quality medical and administrative leadership, Performance Search Group provides a strong emphasis on partnering with organizations and leaders to ensure the right candidates are considered for the right positions. This responsiveness and personal support is one of the hallmarks of Performance Search Group. An experienced Human Resources professional with over twenty years in recruitment, instruction and administration, Michelle Baehl specializes in physician and executive recruiting, career sourcing techniques and training facilitation.
Michelle Baehl stated, "I am thrilled to be part of the Performance Search Group recruiting organization. Their management, administration and recruiters are dedicated to excellent service and sourcing the right candidates for our client organizations. After many years internally in academic health care recruiting, I understand the criticality of finding not only the best qualified medical talent, but candidates who fit the culture of the client organization. This takes a deep understanding of the organization and leadership of our clients, as well as the ability to ascertain the mind and heart of potential candidates. I never tire of seeing the satisfaction expressed by physicians, clinicians, and health care leaders when they are matched with the right hospitals and academic institutions."
Ms. Baehl has extensive recruitment and networking experience in physician and executive level positions for academic medical centers and prominent hospitals including The University of Texas Medical Branch, as well as The Methodist Hospital System, Texas Children's Hospital and Baylor College of Medicine, highly ranked institutions within The Texas Medical Center. During her tenure at UTMB Health, Ms. Baehl averaged less than a 4% turnover rate and recruited for every school on campus. Ms. Baehl is recognized for her sizable medical and physician recruitingnetwork and ability to build relationships in a culturally diverse workforce. She passionately motivates and challenges individuals to meet their potential.
Ms. Baehl graduated from the University of Houston-Clear Lake with a Master's of Science in Higher Education with a focus in Human Resources. She received a Bachelor of Science in Education from Ohio University. She is a member of Phi Delta Kappa, Society of Human Resources and an Associate member of the Association of Staff Professional Recruiters (ASPR).
John Burke, senior vice president of Performance Search Group, stated, "Passionate about people, the health care industry impacts the life of every patient, family and the community as a whole. Michelle is a perfect match to serve this industry! She not only brings the experience and expertise to source and evaluate the right candidates, Michelle has the excitement and insight to attract candidates. We feel very honored that she has chosen Performance Search Group at this stage in her career."
Baehl commented, "When economic and organizational uncertainty prevails, getting the right fit for the long term is crucial to success, both for candidate and organization. It takes experience, intuition, organizational savvy and strong relationships to understand both culture and candidate. Performance Search Group's health care recruiting team is seasoned and resourceful to achieve optimal placements."
Burke concluded, "Performance Search Group has built its reputation based on the quality of our candidates and the caliber of our service. As a preferred provider of recruiting solutions, we partner with forward thinking organizations seeking talent and source the best candidates to fit their culture and position requirements. This approach enables us to find the talent needed to give our client organizations a competitive edge in the short and long term. Sourcing and attracting top talent for our clients and utilizing best practices to maximize satisfaction for both candidate and client is ultimately based on our commitment to a relationship of trust and integrity."
About Performance Search Group and Career Partners International
Performance Search Group
Performance Search Group is a division of Career Partners International – Houston concentrating in permanent and contract recruiting and committed to high quality placement results in health care, energy, engineering and construction, services and other key industries in Texas. For more information visit: http://www.performancesearchgroup.com
Career Partners International – Houston
Career Partners International – Houston is a talent management consulting firm providing high quality services and products to meet client's needs in acquiring, assessing, developing, retaining and transitioning talent. CPI Houston has been helping Fortune 500 and many smaller companies optimize their bottom lines for over twenty-five years. In contrast to other firms in the industry that provide off-the-shelf programs, their approach customizes talent management solutions to optimize results. For more visit http://www.cpihouston.com
Career Partners International
Established in 1987, Career Partners International is one of the world's largest providers of talent management solutions with more than 200 offices in over 35 countries around the world. Organizations of all sizes turn to Career Partners International to successfully assess, engage, develop and transition talent using the expertise of 1600+ highly experienced professionals in the areas of assessment, executive coaching, leadership development and outplacement. Additional information can be found by visiting http://www.cpiworld.com.