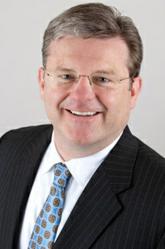 With the help of pharmacy benefit managers, Part D sponsors continue to exceed expectations in terms of savings, choice, and satisfaction in Medicare, said PCMA President and CEO Mark Merritt.
Washington, DC (PRWEB) August 07, 2012
According to new data released by Health and Human Services (HHS), the 2013 average monthly Medicare Part D prescription drug plan premium is expected to be $30, a figure far lower than the $41 figure that was originally estimated in 2003. The premium figure confirms the success of Medicare Part D plans in delivering savings, said the Pharmaceutical Care Management Association (PCMA) today.
"With the help of pharmacy benefit managers, Part D sponsors continue to exceed expectations in terms of savings, choice, and satisfaction in Medicare," said PCMA President and CEO Mark Merritt. "Part D is a rarity among federal programs in that it actually comes in under budget each year."