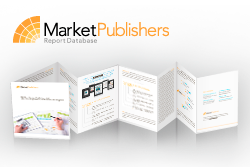 London, UK (PRWEB) August 07, 2012
To succeed in the present market environment, it is essential to get a solid grasp of broad pet market trends. The pet supplies market is vast, however, encompassing everything from cat litter and health/hygiene products to toys and apparel. Thus, market players must examine category by category the wants and needs of the product purchasers they hope to attract and retain.
New market research study "Pet Supplies and Pet Care Products in the U.S., 9th Edition" elaborated by Packaged Facts has been recently published by Market Publishers Ltd.
Report Details:
Title: Pet Supplies and Pet Care Products in the U.S., 9th Edition
Published: July, 2012
Pages: 322
Price: US$ 4,850.00
http://marketpublishers.com/report/industry/other_industries/pet_supplies_n_pet_care_products_in_us_9th_edition.html
The report covers nonfood pet supplies of all types and for all companion animal types, examining trends in flea/tick care products, cat litter, toys, rawhide chews, bedding, grooming products, supplements, clean-up products, and numerous other product segments. In particular, the study features:

historical and forecast sales data from 2007 through 2016;
breakout of the market by animal type, product category, and retail channel;
dollar sales and market shares for leading marketers and brands in mass channels, the natural supermarket channel, and the specialty gourmet supermarket channel;
analysis of competitive strategies and new product trends;
demographic and psychographic profiles of product purchasers.
Trends examined include: pet health and pampering; the increasing strength of private-label pet products; the changing paradigm in flea/tick spot-ons as formerly "vet-only" brands cross over into retail and patents expire; natural/organic and sustainable appeals; brand licensing and celebrity pitches; and pet travel and convenience products.
Report Contents:
Chapter 1: Executive Summary
Scope & Methodology
Market Definition
Exclusions
Four SymphonyIRI-Tracked Product Categories
Report Methodology
Market Trends
Retail Sales Sluggish Post Recession
Figure 1-1: U.S. Retail Sales of Pet Supplies, 2007, 2011, 2016 (in millions of dollars)
Mass-Market Sales at $1.9 Billion
Sales by Animal Type
Figure 1-2: Share of U.S. Retail Sales of Pet Supplies by Animal Type: 2011 (percent)
Share of Dog Supply Sales by Product Category
Share of Cat Supply Sales by Product Category
Share of Mass-Market Sales by Product Category
Market Share by Retail Channel
Competitive Trends
Number and Types of Marketers
Market Leaders
M&A Activity Picks Up Post Recession
Competitive Trends
Brand Stables
Retailer/Vendor Collaboration
Channel Expansion and Exclusivity
Nonfood/Food Cross-Over
Private Label
Nestle Purina Leads in SymphonyIRI-Tracked Sales
Figure 1-3: Marketer Shares of Pet Supplies in Symphony IRI Tracked Outlets: 2012 (percent)
Marketing and New Product Trends
Advertising Trends
Social Media
Cause Marketing
New Product Common Denominators
Pet Health
Natural and Eco-Friendly
Human-Style
High-Style and "Child-Like"
Functional
Dental Health/Oral Care
Brand Licensing and Celebrity Appeal
Convenience and Automation
Senior/Special Needs
Retail Trends
Pet Shoppers Looking for Deals at Retail
Figure 1-4: Level of Agreement with Statement: "I look out for
lower prices, special offers, and sales on pet products,"
September 2011 vs. March 2012 (percent)
Channel Loyalty on the Decline
Pet Product Purchasing Rates by Channel
Walmart Tops Recent Shopper List
Expanding Distribution of Formerly Vet-Only Flea/Tick Spot-Ons
Consumer Trends
56% of Households Own Pets
Overall Pet Ownership Rates Are Edging Up
Usage Gains for Flea/Tick Care and Pet Supplements
Figure 1-5: Household Purchasing Rates for Dog or Cat
Supplies by Category, 2012 (percent of U.S. households)
Patterns by Pet Channel and Product Type
Toys/Rawhide Chews, Litter Are Most Common Purchase
Table 1-1: Overview of Pet Supply Product Purchasing in Last 3 Months: For Dogs or Cats, March 2012 (percent of dog or cat owners)
...
More new market research studies by the publisher can be found at Packaged Facts page.