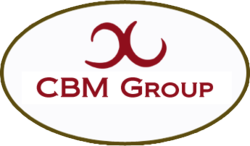 Philadelphia, PA (PRWEB) August 08, 2012
Whether it is a wedding, bridal shower, baby shower, or even a tailgate, The CBM Group is now handling any kind of event or special occasion. The CBM Group also specializes in organizing social and corporate catering in Philadelphia, no matter what size the event may be. With more event planning services now available, they are also able to provide better catering services in Philadelphia. By having one of the most well-known and delicious catering menus in the area, they can now excel in taking on every detail for a person's next special occasion.
A CBM Group spokesperson stated, "We want to continue to live up to our reputation as paying extra attention to the smallest details and making your corporate or private event a night to remember. It is our goal to ensure that it is a huge success!"
This Catering Company in Philadelphia will manage any outing and help any client choose the perfect venue for his or her event. The professionals can handle anything from Picnic Catering in Philadelphia, to any off site location. Their staff of individuals is able to produce creativity and uniqueness for every occasion. With their passion they are able to form a different experience for everyone to enjoy.
The CBM Group offers full service event planning and catering services for the Philadelphia, PA, Bucks County, PA, and Montgomery County, PA areas. Their event planning and catering services are perfect for corporate events, weddings, birthday parties, graduation parties, and more. To learn more visit them on the web at http://www.cateringbymarios.com.