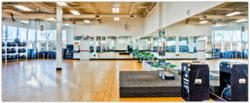 "We're committed to helping this successful franchise grow beyond its current locations."
Charleston, SC (PRWEB) August 10, 2012
Lucille Roberts has signed lead generator Franchise Clique to help the women's fitness franchise grow and expand across the U.S.
With the help of Franchise Clique, Lucille Roberts is currently recruiting both men and women to help the women's fitness franchise expand nationwide. Franchise Clique will customize a lead generation campaign targeting those interested in becoming part of the women-only fitness trend Lucille Roberts started over 40 years ago.
"Lucille Roberts Women's Only Fitness pioneered the women-only fitness club trend," says David Schwartz, chief executive officer of Franchise Clique. "We're committed to helping this successful franchise grow beyond its current locations."
Today, Lucille Roberts franchisees own more than 40 locations across the U.S. with an average of 1,500 new members enrolling each week. As the first to offer Tae-Bo, step, kickboxing, stability ball classes and the only gym to officially partner with Zumba, it's clear that Lucille Roberts has been keeping a pulse on fitness trends for over four decades. In addition, Lucille Roberts offers a very effective personal training program for its members.
For more information on Lucille Roberts or on how to own a Lucille Roberts franchise, please visit http://www.franchiseclique.com/franchise/Lucille-Roberts-Womens-Fitness.
About Franchise Clique
Franchise Clique, one of the nation's fastest growing Internet-based marketing companies, specializes in lead generation services and solutions for franchises and business opportunities. Founded in Charleston, S.C. in 2009, Franchise Clique has used its uniquely designed innovative technology in conjunction with its team's combined 20 years of experience to become one of the industry's highest-ranking lead generators. Franchise Clique enjoys a top rating from the Better Business Bureau and an association with the International Franchise Association. For more information, go to http://www.franchiseclique.com, find us on Facebook at (http://www.facebook.com/franchiseclique), follow us on Twitter @FranchiseClique or call 877-252-2340.
###