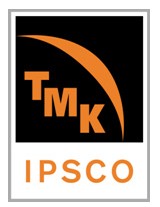 This transition will enable us to be a better, more efficient, and more-service oriented company. -- Piotr Galitzine, Chairman, TMK IPSCO
Downers Grove, IL (PRWEB) August 13, 2012
TMK IPSCO, the North American division of global pipe manufacturer TMK, will be moving its corporate headquarters from Downers Grove, Ill. to Houston, Texas. TMK IPSCO's long-term strategy is to drive growth in the oil and gas markets.
"Houston is the hub of the global oil and gas industry; it's important for the company to be positioned there in order to facilitate relationships with key customers, attract and retain energy-industry talent, and demonstrate our commitment to the industry," said Piotr Galitzine, chairman of TMK IPSCO. "Most importantly, this transition will enable us to be a better, more efficient, and more-service oriented company."
TMK IPSCO will begin the transition from Illinois to Texas over the next several months, with expected completion of the move by the summer of 2013, with most employees being housed at the company's state of the art, newly-built research and development center, located at 10120 Houston Oaks Drive in Houston. TMK IPSCO plans to build a new corporate headquarters facility in the next two years. Customers can expect uninterrupted service and delivery during the company transition.
TMK IPSCO operates in North America as a division of TMK, a global market leader in energy pipe production. TMK operates 24 production facilities around the world. TMK product offerings include a wide range of seamless and welded energy tubular products including oil & gas drill pipe, well casing and tubing, line pipe, LD pipe, standard pipe, hollow structural sections and related services. TMK also manufactures premium connections for oil and natural gas drilling and production under the ULTRA™ Premium Connections and TMK Premium brand names.
TMK IPSCO Manufacturing Plants:
Ambridge, Pennsylvania
Baytown, Texas
Blytheville, Arkansas
Brookfield, Ohio
Camanche, Iowa
Catoosa, Oklahoma
Geneva, Nebraska
Houston, Texas
Koppel, Pennsylvania
Odessa, Texas
Wilder, Kentucky
For further information about TMK IPSCO, including ULTRA Premium Connections, please visit http://www.tmk-ipsco.com or contact pr(at)tmk-ipsco(dot)com.