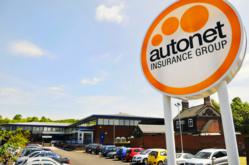 This is a very exciting time for the commercial business department.
(PRWEB UK) 10 August 2012
Autonet Insurance's commercial business department has seen yet another positive development within the team as their product lines are expanded further. An addition to the already impressive arsenal of insurance they offer to their commercial customers including public and employer's liability, goods in transit, fleet and motor trade insurance, sees the launch of shops and commercial let insurance into the department.
Having spent several months researching and developing their business plan, as well as vigorously testing market rates on the new product, Autonet Insurance's commercial business department successfully secured a deal to provide commercial business insurance to its clients, accessing a wide panel of the UKs leading commercial insurers including Aviva, Groupama, Liverpool Victoria and Zurich.
Customers can expect a complete quotation through an advanced quote engine within a short period of time and have a rate ready to accept from one of the members of the insurance panel. Included in this process is a facility where Autonet Insurance has the option to match a rate from competitor's dependant on the individual's sales risk which increases their chance of securing the business.
The introduction of shops and commercial let insurance is another step in the right direction for the UKs largest independently owned van insurance broker. Over the last 12 months a lot of time and resource has been spent into expanding their commercial business department, seeing the department grow to an impressive 17 strong team, with plans to expand this even further to 23 people by the end of 2012. This is just the start of a 5 year plan, devised earlier in the year, set to see the department reach their overall goal of an outstanding £100 million GWP by its completion.
Sales Manager-Commercial Mark Rigby commented: "This is a very exciting time for the commercial business department. We have a great team of advisors who have an excellent understanding of commercial insurance. The introduction of shops and commercial let insurance will no doubt be a huge success and increase our gross written premiums throughout the business. With the intake of new staff members and the addition of this new insurance type, we intend to see a huge increase in sales, growing the department from strength to strength."