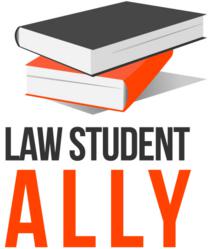 (PRWEB) August 09, 2012
As law school enrollment dwindles because of increased tuition and decreased employment opportunities, more law schools are offering incentives to potential students. One incentive is the two-year J.D., also known as an "accelerated J.D. program."
The accelerated J.D. program provides students with an opportunity to graduate from law school in two years. Schools differ in how they schedule the program. In a typical two-year program, students start in the summer, continue with fall and spring semesters, and repeat summer, fall, and spring again. Students may also take a class during winter break. Some schools start with the fall semester and tack on an extra summer semester at the end, rather than the beginning. There is no break with the two-year program. After final exams, classes restart in a few days.
Tuition is generally the same. Law students take the same classes and pay for the same number of credits. Student loan requirements, however, are based on the three-year J.D. program. Therefore, students in the two-year program may not be able to receive as much in student loans.
There are four advantages to completing law school in two years.
1. The earlier students graduate, the earlier they can sit for the bar exam and start earning a living. For law students who have a family to support, minimizing time away from employment is an especially attractive option.
2. Graduating early sends a message to prospective employers that the student is a go-getter. By graduating in the top 10% of the class, joining law review or moot court, and completing the required classes at an accelerated pace, a student demonstrates the ability to do the same work as a three-year top graduate, but in 2/3 the amount of time.
3. A two-year program can lead to building a larger network of future clients and referring lawyers, and in a shorter period of time. The three-year law student is typically on a specific "track" and stays with the same group of law students for the entire first year and half of the second. A two-year law student gets off track. In this case, getting off track is a good thing because it results in meeting more people. A two-year law student will take classes with three-year law students who started the same time, two-year students who started the same time, and two- and three-year student who started law school earlier. By making it a point to develop friendships across this broad spectrum of future lawyers, a two-year student will graduate with a larger network of future clients and referring lawyers than a traditional three-year student.
4. Law school is an intense academic challenge. This is partially due to the enormous volume of material that must be absorbed, memorized, analyzed, and synthesized before the bar exam. Although there are no clear studies that hold this as true, logic holds that it may be beneficial to take the bar exam after two years of study rather than three. The less time that passes between the first year courses and the bar exam, the less time there is to forget what was learned.
There are two disadvantages to a two-year program:
1. A two-year law student may miss out on opportunities for internships because summertime is filled with classes. An internship may provide practical experience that opens the door to a student's dream law firm. After working for a firm during the summer, partners learn to value and depend on a student's work, which may lead to a permanent position after graduation. Practical experience also helps to weed out potential miserable positions. A law student may think that patent law is endlessly stimulating but discover during a summer internship that she has never in her life been so bored. It is better to figure out the wrong path during summer break than after graduation.
2. Completing law school in two years leaves very little down time. There may be less than a week off between classes, and during that week preparations for the first day of the next semester must be completed. Students who need mental breaks, who need to spend time reconnecting with family, or who must make money during the summer are not good candidates for an accelerated program.
Many law schools offer a two or two and one-half year program, including Stanford, Brooklyn, Phoenix, Northwestern, Southwestern, Dayton, and Vermont law schools. An accelerated program is a fantastic option for the right person.
For more guidance about law school, and to maximize the law school experience, go to http://www.lawstudentally.com