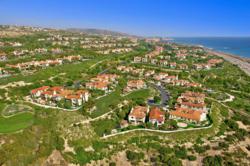 The Pelican Ridge community is a luxury gated community located at the end of Newport Coast Drive which connects with the Pelican Hill Resort & Spa Hotel
Newport Coast, CA (PRWEB) August 11, 2012
Newport Coast Real Estate agent Cara Farley has received an accepted offer for the home located at 8 Sunset Cove where she represents the buyer in this real estate transaction. The home is a short sale and features three full bedrooms, four baths and nice views of the Pacific Ocean with the current list price of $1,465,000. Newport Coast short sales rarely come up for sale in today's real estate marketplace as Newport Coast has weathered the storm in the downturn in the economy. The Pelican Ridge community is a luxury gated community located at the end of Pelican Hill Rd which is down the street from the Pelican Hill Resort & Spa Hotel. Pelican Hill area homes are very much sought after real estate in the Newport Coast area.
In 2012 there have been a total of 18 short sales sold in the Newport Coast area. 8 of these have been condo sales ranging from $455,0000 to $1,185,000. The other 10 short sales have been single family homes ranging from $1,150,000 to $3,100,000 in several neighborhoods in Newport Coast. This is in comparison to 7 Bank Owned Foreclosures sales that have occurred in the first 8 months of 2012. Newport Coast distressed properties are a very small percentage of the current marketplace and home buyers are quick to pick up these kinds of listings. Currently there are six single family short sales homes for sale ranging from just over $1 million to as high as $5 million dollars.
Newport Coast home buyers looking to buy near the Pelican Hill Resort have several communities to choose from with many different price ranges. Education is the key in picking the right neighorhood as the Pelican Hill area communities have many unique features to them. For additional information on Newport Coast Real Estate go to http://www.newportcoastrealestate.com or call The Franco Team today at 949-200-2383.