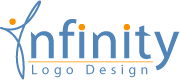 (PRWEB) August 10, 2012
Infinity Logo Design has revamped its website, adding numerous exciting features and packages to give its clients greater value for their money. It is also the 8th anniversary of Infinity Logo Design. To celebrate the important event, a 15% discount is offered on all logo, website, brochure, banner, ecommerce website, mobile website, stationery design and animated logo packages.
The new design of the website is more professional, appealing and user-friendly than the previous one. The company has introduced three new social media packages covering all important social media channels – Facebook, Twitter & Google Plus. Two exclusive packages—Logo Bundle and Website Bundle that provide logo, website, stationery and other important services—have also been added.
The company is also providing a $99 upfront payment facility. On specific packages, customers will only pay $99 upfront and will get their initial design concepts. They'll pay the remaining amount after reviewing the initial design concepts and after they choose to proceed with any one of them. This $99 offer is available on logo bundle, website bundle, professional website and ecommerce website design packages.
The 15% discount offer is valid on all new and old packages. It can be availed by placing order on phone only and it is valid till August 15, 2012.
Infinity Logo Design is in business since last 8 years during which it has created unique logo designs, websites, brochures and banners for different brands from across the globe. It has served more than 40 different industries; hence, it is a credible name in the industry.
For more details, contact Infinity Logo Design on its toll free number: 1-866-964-5646.
About Infinity Logo Design:
Infinity Logo Design provides high quality designs to small and medium-sized businesses at most affordable prices. The company offers a wide range of services including logo design, website design, brochure design, banner design, social media, mobile websites, stationery design and promotional items. It guarantees 100% satisfaction and 100% money back guarantee. Affordable prices, 24/7 customer support and experienced designers make ILD a preferred choice of customers around the world.