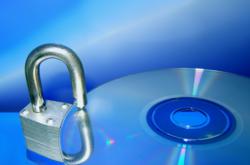 Tessella's Preservica SDB is the perfect choice for the National Archives of Latvia and we are excited to be working with Tessella and Tieto.
Oxford, UK (PRWEB UK) 8 August 2012
Tessella, the world leader in digital preservation is proud to announce that the National Archives of Latvia has selected local supplier Tieto and Tessella to deliver their national digital archive.
Reinis Grīgs, Senior expert from National Archives of Latvia said: "The National Archives of Latvia accumulate and store the records with archival value, provide accessibility of these records, supervise the observance of records management in the institutions and in the accredited private archives (if they provide records management services to institutions), and performs the other functions specified in Archives Law. Tessella's Preservica SDB is the perfect choice for the National Archives of Latvia and we are excited to be working with Tessella and Tieto."
Sissi Kolbe, Tieto's Director of Business Development in Information Management is delighted to continue working with Tessella: "Tieto always picks the best of breed solutions and Tessella's Preservica SDB is the perfect choice. This project follows on from our successful deliveries of Preservica SDB to the Estonian and the Finnish National Archives and we hope to further continue to expand our operations with Tessella."
Dr Robert Sharpe, Tessella's Head of Digital Archiving Solutions commented: "We are very pleased to be working with the National Archives of Latvia and look forward to their input in the SDB User Group. They will become the thirteenth organisation to deploy Preservica SDB which is proving to be the long term preservation solution of choice in this demanding sector."
Dr Sharpe added: "Each National Archive operates in a different environment and so we are again delighted to be relying on Tieto's expertise in configuring Preservica SDB to meet their long-term preservation needs."
Tessella's Preservica SDB was developed out of work done in partnership with the UK National Archives to help confront the problem of digital preservation. The software, which has already been in use at The National Archives for over eight years as the basis of their award-winning Digital Archive system, has been significantly enhanced as part of The National Archives' Seamless Flow programme.
The technology has been designed to help memory institutions (including libraries and archives), who are already skilled at preserving paper material; face the problems posed by preserving material stored in digital formats. It is also available for commercial organisations who need to preserve their digital information for the long term.
The Latvian National Archives joins a continually growing international community of Preservica SDB users which includes the UK National Archives, Wellcome Trust Library, Arkib Negara (Malaysian Archives), Nationaal Archief (National Archives of the Netherlands), Gemeente Rotterdam (Rotterdam City Archive), Schweizerisches Bundesarchiv (Swiss Federal Archives), Rahvusarchiiv (National Archives of Estonia), Österreichisches Staatsarchiv (Austrian State Archives), Arkistolaitos (Finnish National Archives Service), FamilySearch International, and STFC Rutherford Appleton Laboratory.
-Ends-