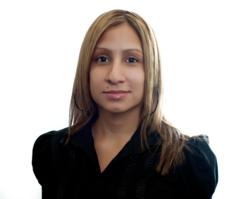 Coral Gables, FL (PRWEB) August 09, 2012
MDW Insurance Group is pleased to announce that insurance executive, Claudia Sacasa, has been named Commercial Lines Account Manager.
Claudia brings to MDW Insurance Group over 10 years of professional insurance experience in all lines of coverage and has worked with clients from a diverse set of industries. Claudia holds the designation of Accredited Advisor of Insurance (AAI). Prior to joining MDW, she was an Account Manager for Arthur J. Gallagher Insurance.
Claudia is responsible for client service management, and maintaining detailed knowledge of current market conditions and competitors' products. She is also responsible for verifying the accuracy of policies and facilitating communications between client and carrier.
About MDW Insurance Group
Based in Coral Gables, Florida, MDW Insurance Group is a full service insurance agency offering a broad range of personal and commercial insurance coverage and group health benefits from leading insurance carriers. MDW Insurance Group also offers hard-to-find and niche coverage for a large number of commercial clients. Current clients include public and private corporations operating on local, national and international levels, family-owned business and high net worth individuals. For more information visit, http://www.mdwinsurance.com