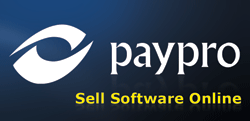 We are committed to improving our partners' performance in the process of selling software online on world markets by offering this popular payment method to our partners and their customers
Toronto, Canada (PRWEB) August 08, 2012
PayPro Global, the international provider of innovative solutions to sell software online, announced today its partnership with QIWI Wallet. The latest addition to PayPro Global's payment portfolio will facilitate software vendors to increase their product sales on Eastern European markets, offering their customers a fast, secure and inexpensive option to make payments online. The recent addition is a continuation of PayPro Global's strategy to diversify its localized payment method portfolio.
QIWI Wallet allows its users to shift funds between accounts and make risk-free payments online. This system is the most demanded payment method in Russia to make payments online. Its success derives from the fact that Russia is a cash-based country with only 5% of all issued cards used for retail transactions. The system, processing over USD 2 billion for over 20,000 merchants from more than 8 million clients per year, has multiple interfaces: web, mobile apps for all platforms, QIWI Kiosks, social networks, SMS and USSD.
"Eastern Europe is one of the fastest growing eCommerce markets in the world and we have a special relationship with software vendors from this region. We are committed to improving our partners' performance in the process of selling software online on world markets by offering this popular payment method to our partners and their customers," commented Matthew Silverman, CEO of PayPro Global.
"We are delighted to offer PayPro Global a trusted and secure online payment solution to streamline software sales," said Mike Rogov, Head of international business development, QIWI Wallet "With our vast expertise in online sales and our vast customer base, we are very confident in the outstanding results of this partnership."
About QIWI Wallet
QIWI Wallet offers a simple and secure way to pay for goods and services around the world, receive payments and transfer money.
You can select the appropriate source of funds: QIWI Wallet or mobile operator account (Beeline, Megafon, MTS), cash or bank card; as well as access option: QIWI kiosks, web and mobile-site, SMS, applications for popular mobile platforms and social networks.
The number of active QIWI Wallet users exceeded 8 million, with registered users now at 47 million. Financial turnover in 2011 amounted to 67 billion rubels, a 150% increase compared with 2010.
QIWI Wallet's holding company is QIWI Ltd., the auditor is Ernst & Young.
Website: w.qiwi.ru. Twitter: @ QIWI_Wallet.
About PayPro Global
Founded in 2006, PayPro Global, Inc. develops and hosts an eCommerce solution that allows anyone to easily sell software online. PayPro Global supports more than one hundred currencies, all major credit and debit cards, and a wide variety of payment options. The company also offers software developers state-of-the-art licensing, activation, and anti-piracy protection for their applications.
PayPro Global is headquartered in Toronto, Canada, with development centers in Ramat Gan, Israel and Lugansk, Ukraine, and regional offices in New York, USA, and London, UK.
Web site: http://www.payproglobal.com