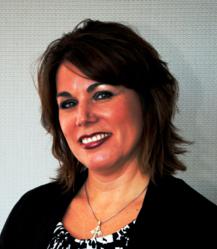 The depth and breadth of her experience...
San Diego, CA (PRWEB) August 09, 2012
Javo Beverage Company, Inc. appointed Christine Simms to director of marketing. Simms had been employed by the Sara Lee Corporation since 1991, most recently as the senior customer manager for restaurants.
Simms began her career at Superior Coffee in 1991 where she held several positions of increasing responsibility including divisional marketing manager for the Midwest, the company's largest region. She was then named marketing manager for the route channel for this Sara Lee division where she supported the company's 135 routes.
Moving over to foodservice in 2004, Simms developed solution-based beverage programs for new and existing accounts. She was promoted to senior manager, customer beverage innovation, in 2005, responsible for developing a beverage platform for national accounts.
"Christine's extensive background in foodservice beverages encompasses all the marketing channels we serve. The depth and breadth of her experience will enable us to fine tune our strategies to better serve existing customers and to attract new ones," explains Dennis Riley, president and chief executive officer.
Simms has her MBA in marketing management from Lake Forest Graduate School of Management, Lake Forest, IL, and her undergraduate degree from Drake University in Des Moines, IA. She resides in Chicago.
Based in Vista, California, Javo Beverage Company is a privately held manufacturer and distributor of fresh-brewed coffee and tea drinks in a concentrated form that is served from beverage dispensers. As an innovator and leader in the manufacture of coffee and tea-based dispensed beverages, drink mixes and flavor system, the company's proprietary brewing technology yields fresh brewed coffees and teas that are flavorful, concentrated and stable, with broad applications in the foodservice, food manufacturing and beverage industries. For more company information, visit http://www.javobeverage.com.
Javo is a portfolio company of the investment firm Falconhead Capital, which specializes in growing companies in the consumer sector of the leisure and lifestyle space.