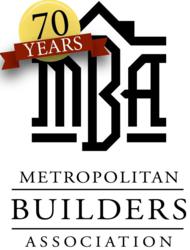 With Building Lifestyles as the theme for this year's Parade, people will get to see unique and functional ways a home can be built to fit a family's unique lifestyle
Milwaukee, WI (PRWEB) August 08, 2012
The annual Metropolitan Builders Association (MBA) Parade of Homes sets the standard for inspired living. The 2012 event kicks off August 18 and runs through September 9, in two subdivisions – Still River in Pewaukee and Quail Haven in Menomonee Falls.
The Parade of Homes will feature 16 homes from 14 of Southeastern Wisconsin's most experienced homebuilders.
"With Building Lifestyles as the theme for this year's Parade, people will get to see unique and functional ways a home can be built to fit a family's unique lifestyle," said Metropolitan Builders Association President Scott Thistle.
Each Parade site will feature brand new homes with the latest interior and exterior design and decorating trends, new and sustainable building techniques, and leading-edge home technologies. People interested in building or buying a new home, remodeling, or gathering ideas for home improvement projects will have the opportunity to interact with the area's top experts in the field.
"The 2012 Parade offers visitors the opportunity to tour state of the art homes they might not get to see otherwise," he continued. "There are quite a few Parade homes that are already sold and are only available to see during the Parade."
Builders in the Still River subdivision include Halen Homes LLC; Kaerek Homes, Inc.; Kings Way Homes, LLC; Korndoerfer Homes; Regency Builders, Inc.; Tim O'Brien Homes; and Victory Homes of Wisconsin, Inc.
Builders in the Quail Haven subdivision include Allan Builders, LLC; Aspen Homes, Inc.; Belman Homes, Inc.; Demlang Builders, Inc.; Embassy Construction Corp.; J. Anthony Homes & Designs, LLC; and Zach Building Company.
Tickets for the 2012 MBA Parade of Homes allow entry into each subdivision once. They are available at Parade entrances for $10 for adults, and $6 for seniors (65+) and children (ages 3-12); children under 3 are free. They are also available at a discounted price of $8, online or through several advance ticket locations. Visit MBAparadeofhomes.com for more information.
Event hours are Monday through Friday from 4:00 p.m. to 8:00 p.m., weekends and Labor Day from 11:00 a.m. to 5:00 p.m.
Special events and promotions will be held throughout the event, including a food drive for the Hunger Task Force, 2 for 1 Days, Realtor Days, Chamber Days and Military Appreciation Days. Details will be posted on the MBA Parade of Homes website and the Parade Facebook page frequently.
About The Metropolitan Builders Association (MBA)
The Metropolitan Builders Association, located in Waukesha, Wis., is a not-for-profit trade association that represents nearly 1,000 companies involved in the construction, development, and remodeling of single and multifamily housing and light commercial property in Waukesha, Washington, Ozaukee, Jefferson, and Milwaukee counties. Collectively, its members employ tens of thousands of workers in the Milwaukee area and conduct millions of dollars of business each year. For more information, visit MBAonline.org or The Metropolitan Builders Association's Facebook page.