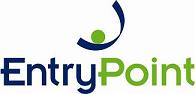 "We are very excited to be moving forward with EntryPoint on the upgrade to our business systems."
(PRWEB) August 08, 2012
EntryPoint today announced that Ballard Fish & Oyster Company and its family of companies, Cherrystone Aqua-Farms and Chincoteague Shellfish Farms, has selected EntryPoint for its SAP Business One solution. In addition to providing the software licenses, EntryPoint will implement the solution which will also include a Warehouse Management System from Produmex that seamlessly integrates with SAP Business One to meet FDA tracking and compliance requirements.
For more than 115 years, Ballard has been producing clams and oysters in the waters of Virginia's eastern shore. Having grown to become one of the leading producers of farm-raised clams and oysters in the US, they also have the capability to ship product almost anywhere in the country within 24-hours of harvest.
As this growth accelerated in recent years, it has been hampered by older, inefficient business systems that lacked scalability to grow with the company. Ballard understood their need and were looking for a new system that was easy to learn and use, could handle their growing business, larger customers and their need to meet FDA lot and tracking compliance.
"We are very excited to be moving forward with EntryPoint on the upgrade to our business systems", said Ballard President, Chad Ballard. "In addition to outdated systems, we have been managing sales tracking and reporting manually, so having instant and accurate sales information at our finger tips will be a tremendous benefit. Also, with the improvements to our financials and CRM, we expect those benefits to carry over to better customer service and improved billing."
Bill Connors, Senior Account Executive for EntryPoint, added: "SAP Business One is a good fit for a company like Ballard, it was developed for companies just like them. The issues they were facing due to their growth combined with the industry specific requirements they defined around FDA lot tracing and compliance made the selection easy. The improved real-time data and reporting they will now have access to will drastically enhance management's visibility into operations and position them for continued growth."
About EntryPoint
EntryPoint is a full-service business management and SAP solutions consulting firm. Companies of all sizes work closely with EntryPoint to solve their most pressing business issues, relying on them as one of the few SAP gold channel partners that can offer the entire portfolio of SAP solutions including software licensing, implementation services, hosting, training, support and more. Clients ultimately choose EntryPoint because they are proven experts at helping them improve their financial and operational performance to build a better, faster, stronger and more profitable business by delivering the robust power of SAP solutions in a practical and usable way. For more information, please call 216-674-9070 or visit http://www.entrypointconsulting.com.