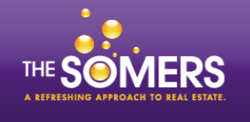 Philadelphia, PA (PRWEB) August 08, 2012
The Somers Team now offers real estate advice for the buying or selling of property in and around Philadelphia. The Somers Team is a team of dedicated and qualified realtors in Philadelphia, PA. One of their major goals is to create and sustain lifelong relationships with clients as they work to offer the best real estate advice for those who are buying or selling a property in and around the Philadelphia, PA area. There is no doubt that their expert advice will be sure to create nothing but the most positive perception in the minds of clients when it comes time to buying or putting a house up for Sale in Philadelphia.
Their knowledge of the market and understanding of the complexities associated with the home buying process is profound. Upon working with the Somers Team, any client will have the opportunity to learn and get involved in the selling and buying process. There is no doubt that having a real estate agent is essential when it comes time to connect the buyer and the seller. Real estate agents can manage rentals as they can introduce tenants to landlords and oversee the maintenance of the property.
The Somers Team is made up of a group of individuals who all have diverse professional backgrounds and unique skills. By sharing their best practices and leveraging each other's expertise, they are able to bring a lot to the clients. The Somers Team always strives to go the extra mile to deliver outstanding results over and over again in different areas of Philadelphia such as Fish Town, Center City, Northern Liberties and many other areas.
For more information about The Somers Team, visit http://www.thesomersteam.com.