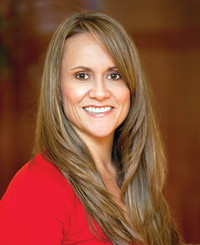 Positive Images helps people get on the right track. We focus on helping people keep a positive and optimistic outlook.
Plantation, FL (PRWEB) August 08, 2012
Plantation State Farm agent Nancy Wolfe-Smith was recently elected to the Board of Directors of Oakland Park non-profit Positive Images Enterprises. "I'm excited to take on a bigger leadership role with Positive Images," said Wolfe-Smith, who joined the board on July 18, but has been volunteering with the organization for more than year.
Positive Images provides assistance to people in need in the Broward and Miami-Dade area. The group helps people who are recently released from prison, recovering from substance abuse, transitioning from welfare to work, living in homeless shelters, and in other disadvantaged circumstances. Programs include job-readiness workshops and seminars, assistance with finding employment, transitional housing, help with clothing for job interviews, and adult mentoring.
"I wanted to make a difference in my community, particularly for women and families," she said. "I had the opportunity to share my knowledge as a financial expert with people who were transitioning from incarceration back into the community and workforce. Imagine going to jail for twenty or thirty years, and coming out without any knowledge of the financial system – things as simple as how an ATM works," she said of the seminars she has run to help build financial literacy.
"As financial professionals, my team and I help people every day to manage their risk, plan for their futures, and fulfill their dreams. My work with Positive Images is an extension of that mission," Wolfe-Smith said. "I want to help people live up to their highest potential."
"Positive Images helps people get on the right track. We focus on helping people keep a positive and optimistic outlook, take ownership of their situation, and build skills to create a better life," said Wolfe-Smith.
As part of her new role on the board of directors, Wolfe-Smith is organizing Positive Images' annual October Fundraiser Fashion Show. The show is the major fundraising event of the year for the organization.
Nancy Wolfe-Smith State Farm Insurance can be reached at (954)358-2886, and her agency address is 1797 N University Drive, Plantation, FL 33322-4111. Her email address is nancy (at) nancywolfesmith (dot) com.
Positive Images Enterprises, Inc., is located at 2700 W. Oakland Park Blvd., Suite 21, Oakland
Park, Florida 33311. Their phone number is (954) 484-1824, and their email address is info (at) positiveimagesflorida (dot) com.