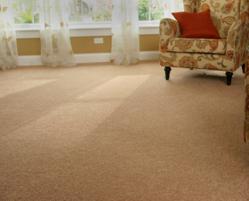 Our convenient shop-at-home or on-site consultations and next day installation on many of our products, make it easy for our customers to update their homes or businesses with carpet, flooring and window treatments
Northlake, IL (PRWEB) August 07, 2012
Empire Today, a national provider in professionally installed home improvement services, announced today its expansion into the Chattanooga, Tennessee area. Empire Today's quality products, including carpet, carpet tile, hardwood flooring, laminate flooring, ceramic flooring, vinyl, luxury vinyl tile and window treatments are now available to homeowners and businesses in the area. The growth into Chattanooga also includes the surrounding areas of Cleveland, Hixson, Athens, Soddy Daisy, Ooltewah and Dayton in Tennessee; Dalton, Ringgold, Rossville, Chatsworth, La Fayette in Georgia; Murphy in North Carolina; Fort Payne in Alabama, and many more.
Empire Today has been in business for Over 50 Years and offers residences shop-at-home convenience, quality brand-name products from leading manufacturers, free estimates, next-day installation on many products and a low price guarantee. Business owners can also rely on quality, commercial-grade Empire carpet and flooring to be professionally installed into their commercial and retail spaces − even around their schedule.
"We are excited to serve even more customers in Tennessee, Georgia, North Carolina and Alabama with the opening of the Chattanooga service area," said Steve Silvers, chief executive officer for Empire Today. "Our convenient shop-at-home or on-site consultations and next day installation on many of our products, make it easy for our customers to update their homes or businesses with carpet, flooring and window treatments," he added.
Proudly serving over one million customers, Empire Today provides Empire carpet customers access to the latest in home trends and ideas as well as Empire flooring customers with cleaning and maintenance tips. Most recently, Empire was awarded Silver and Bronze 2012 American Business "Stevie" Awards for Customer Service Department of the Year and Company of the Year, respectively. Empire currently holds an A+ rating with the Better Business Bureau.
About Empire Today
Empire Today, LLC, a leading provider of installed home improvements and home furnishings, has been in business since 1959. Serving more than 55 metropolitan areas across the United States, Empire Today is commonly referred to as Empire Carpet and known for its memorable Empire Carpet Man character and popular next day installation. Empire's line of quality, brand-name products include: carpet, hardwood, laminate, ceramic, vinyl flooring and window treatments, as well as a line of eco-friendly Empire flooring products. For more information about Empire, visit http://www.empiretoday.com or connect with us online – Facebook.