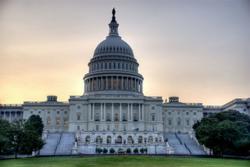 We are seeing employers stepping up because they're not getting their needs met. We've leveraged public, philanthropic and private dollars to fill the gap.
Seattle, WA (PRWEB) August 09, 2012
Good news out of Washington this month after the Department of Labor's economic situation report was released on Friday announced that while unemployment has stayed about the same, the number of jobs added to the economy has more than doubled. (bls.gov, 8/3/12) Private sector firms reported hiring an extra 172,000 staff (bbc.co.uk, 8/3/12) According to the global outplacement consultancy firm Challenger, Gray & Christmas, Inc., planned layoffs have been in decline for the second consecutive month, nearly two percent from June. These figures are down 45 percent from a year ago showing a real trend in economic stability. Challenger called the decline in job cuts, "Good news." (challengergray.com, 8/2/12)
Healthcare occupations are projected to make a dramatic growth over the next decade and have an tremendous impact on the country's economy. Policymakers and other advocates from Capitol Hill are expected to gather for a briefing to discuss the state of Personal Care Attendant (PCA) training across the U.S at the end of September. The increase in demand is estimated to top out over 71 percent over the next ten years as the population ages. There will be discussions regarding the current standards of PCA training across the nation. (phinational.org, 7/26/12)
"Education is in the forefront of everyone's mind when it comes to how to get people into these job openings. On one hand you have job seekers who can see the job opportunities are there. However, there isn't this huge pool of discouraged workers anymore. Now they want to know, 'What do I need to do to get into these positions?'" says Del Johnston, Manager of Client Relations at MedZilla.com.
According to Bloomberg, companies have been reporting more than 3 million jobs sitting empty every month since February of 2011, in spite of nearly 13 million job seekers putting in applications every month. Yet, a survey of over 1,300 employers done by ManpowerGroup revealed that American companies are less likely to invest in training than companies overseas. However, the director of the National Fund for Workforce Solutions says, that mentality is changing, especially in Healthcare.
"Hospitals, which experienced nursing shortages more than a decade ago, in particular, are turning toward their own staff to cultivate technicians and nurses," said Fredrick Dedrick, a Boston-based non-profit executive from Workforce Solutions. Workforce Solutions partners with companies and governments to set up training cooperatives. Children's Hospital is part of one combined effort called "Partners for a Competitive Workforce". The group is comprised of five medical partners who use their efforts to ascertain which skills they require and design specific training programs to address those vacancies.
"It's a grow-your-own strategy," said partnership Executive Director Ross Meyer. "We are seeing employers stepping up because they're not getting their needs met. We've leveraged public, philanthropic and private dollars to fill the gap." Job candidates can potentially include workers from any area, including employees from janitorial staff, clerks and cafeteria workers.
"You get a new worker of any age who comes into a job, I don't care how qualified they are on paper, you don't know how they're going to work," says Jane Oates, assistant secretary for employment and training at the Department of Labor. She believes that an existing employee, no matter what department you pull them from, at least has an established work record of service to look at.
Employers are beginning to return to a model where technical proficiency in a job isn't enough. HR departments are looking for what employers refer to as "soft skills", critical thinking, problem solving, and the ability to work in teams. Job seekers exhibiting these types of abilities can be trained in higher level skills. (bloomberg.com, 7/25/12)
"It's important for everyone in the job market, employers and job seekers, to work together to get the unemployment down. That's why you're seeing these programs popping up now. The employers are saying, 'OK, you want to prove yourself? Here's your chance,'" encourages John Burkhardt Managing Director of Medzilla.com.
Medzilla.com is one of the most notable and essential resources for accessing and finding healthcare, pharmaceutical, and bio-tech employment information on the internet. Their employment experts connect skilled and experienced workers with top industry employers.
**********************************************************************************************************
About MedZilla.com:
Established in mid-1994, MedZilla is the original and leading web site to serve career and hiring needs for professionals and employers in biotechnology, pharmaceuticals, medicine, science and healthcare. The MedZilla jobs database contains about 7,500 open positions. The resume database currently contains over 295,000 resumes with 26,500 less than three months old. These resources have been characterized as the largest, most comprehensive databases of their kind on the web in the industries served.
MedZilla(R) is a Registered Trademark owned by MedZilla Inc. Copyright (C)MedZilla, Inc. Permission is granted to reproduce and distribute this text in its entirety, and if electronically, with a link to the URL http://www.medzilla.com. For permission to quote from or reproduce any portion of this message, please contact MedZilla, Inc. at press(at)medzilla(dot)com
Press Inquiries
Contact: MedZilla, Inc.
Phone: (360) 657-5681
press(at)medzilla(dot)com
###