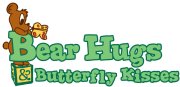 Babies and young children learn by playing! It's our best kept secret as parents and educators!
Atlanta, GA (PRWEB) August 13, 2012
The new website / blog will share valuable information about parenting and childhood development. She handles subjects including language development and other interesting topics about stages of development by age. Nettuno believes that early baby stimulation is essential for brain development. Recent research states that infants' brains at birth are equipped with most of the brain cells they will ever have; however, connections or pathways between these cells must develop to help them think and learn. If a mom provides a stimulating home environment with appropriate developmental toys and takes baby out into the world regularly to experience new people and places,baby's brain development and language development will usually happen naturally.
According to developmental psychologist Jean Piaget, in the first two years babies are limited to what they can learn through their sensory perceptions (visual, auditory/hearing, tactile/touch), and motor activities. A newborn's eyesight, in particular, is very immature and needs to be stimulated from birth. Unfortunately many new moms do not buy toys until later because they do not realize the importance of early baby stimulation. Newborns see contrasting colors (especially black, white, and red) and patterns best. There are many excellent newborn visual stimulation toys and products available in these colors and patterns that will both stimulate baby's vision and completely captivate him! Mobiles are also essential to help baby develop focusing and tracking skills. Developmental activity playmats/gyms are also excellent products for newborns to stimulate vision, hearing, touch (with toys of various textures), and cause and effect.
Finally, Nettuno states that "Babies and young children learn by playing! It's our best kept secret as parents and educators!" They should be learning by manipulating objects (ie. pushing, pulling, building, dismantling, shaking, throwing, collecting, and feeling). These activities are essential to help children develop the thinking skills which are prerequisites for the abstract thought needed for reading and math. Preparing for kindergarten is serious work! With proper stimulation and the help of a developmentally appropriate early childhood program your little angel will be off to a great start!
Join Bear Hugs and Butterfly Kisses on Facebook and visit their site to see what they're all about. http://www.bhbktoys.com
Bear Hugs and Butterfly Kisses wishes you the best of luck with your little miracle(s)!
Happy parenting. Enjoy the journey…