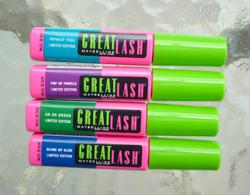 allows the reader to become fully engaged in the BeautyStat community
New York, NY (PRWEB) August 08, 2012
BeautyStat.com -- the leading online beauty community for skincare reviews and makeup reviews -- is excited to kick-off its newly launched Community Forum and Photo Of The Day (POTD) features with a Maybelline mascara review giveaway! Now it is easier than ever to share your views, comments and questions with everyone. At last, a place where beautynistas from all over can come together to talk about all things, well, beauty! Articles and reviews are categorized under Makeup, Skincare, Body, Hair and Fragrance, with the chance for readers to have their voices heard in every facet of the site.
Going far beyond commenting on posts, the Community Forum welcomes readers to showcase themselves by posting whatever type of content they want. Whether it is photos of makeup looks, makeup swatches, favorite hairstyles, links to video tutorials, personal blogs, websites or beauty channels -- the choice is yours. The forum allows readers to become fully engaged in the BeautyStat community through self-promotion executed with user-friendly technology. BeautyStat also introduces its Photo Of The Day feature, which enables readers to submit fashion and beauty related photos for the site. Make sure to check out the POTD often, since it is updated constantly and your photo might just get picked!
What better way to highlight the newest social additions to the site than by offering a giveaway! BeautyStat's latest review post is giving away four limited-edition Maybelline New York Great Lash Mascaras in four new colorful colors -- including Pop of Purple, Blink of Blue, Go Go Green and Totally Teal -- to four lucky readers. The colored lash trend will be hot this fall season, and the look can be yours just by entering for your chance to win one mascara! To be eligible for the giveaway, readers must comment in the Community Forum -- asking, answering or commenting on any beauty related topic.
BeautyStat is more than thrilled to allow readers to become even more immersed in the site in a way that will continue to grow. Make sure to celebrate BeautyStat's new Community Forum and Photo Of The Day social features by entering the giveaway!
BeautyStat.com (a NYC tech startup) is an online beauty community and social marketing agency for the beauty industry. It has been featured in Womens Wear Daily, New York Times, Forbes Magazine, NBC and CBS News. The strength of BeautyStat.com is its captive, engaged and influential 100,000+ community, 190+ blogger network and 40 million social network reach. BeautyStat.com works with beauty brands, retailers and PR agencies to connect them to the BeautyStat community for online PR events, advertising and rich consumer insights.
BeautyStat.com was founded by beauty entrepreneur Ron Robinson. Ron is a veteran cosmetic chemist who has worked for such leading beauty companies as The Estée Lauder Companies, L'Oreal, Avon Products and Revlon Products. Ron is currently a resident beauty expert for Allure magazine.