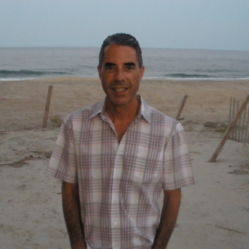 Salt Lake City, UT (PRWEB) August 09, 2012
Entrepreneur Mike Mann owns three of the fastest growing companies in Utah. SEO.com LLC, DomainMarket.com LLC and PRMarketing.com LLC were all named to the Utah Valley Entrepreneurial Forum (UVEF) Top 25 Under 5 list. And Mann shows no signs of slowing down, with plans to start a variety of new companies in the state.
"I'm thrilled that these three companies have done so well. It's an honor to be recognized for all of our hard work," Mann said. "Utah's business climate makes it an ideal place to grow new companies. I'm looking to bring a variety of new startups to the state. On the ProHR.com website there is an extensive list of executive job opportunities for companies ready to be developed by the right leaders."
Mann is also the founder of several charitable organizations, including Grassroots.org and Make Change! Trust.
The UVEF award was created to recognize companies that have shown exceptional growth and financial performance during their first few years of operation. Many local, national and global industry leaders have been featured on past Top 25 Under 5 lists, including Zagg, Agel Enterprises, Interbank FX, Seastone, Altiris, Omniture and Xango.
"They are the rising stars in the Utah firmament of entrepreneurial startups," said John Pilmer, a Utah Valley Entrepreneurial Forum board member. "Only 15 percent of business startups survive the first five years. That's better odds than Vegas, but it's still pretty tough."
Of Mann's companies that made the list, Bluffdale-based SEO.com ranked highest, placing third on the Top 25 Under 5. SEO.com specializes in search engine optimization and Internet marketing. Clients range from small startups to Fortune 100 companies.
Orem-based DomainMarket.com ranked eighth on the Top 25 Under 5 list. The company sells premium Internet domain names.
The newest of Mann's three businesses that made the list, West Jordan-based PRMarketing.com placed No. 23. About two years old, the company specializes in online public relations and marketing.
Mann said he plans to start more companies focused on advertising, marketing, telecom and consultation services. His companies often exchange resources, talent and technologies as part of his key business philosophy of working with sister companies to build successful organizations. The new companies would be supported by Mann's other organizations, which are prepared to offer financial assistance, advice and client referrals. Mann explains his business best practices in his book "Make Millions & Make Change! Secrets to Business and Personal Success," which is currently available as a free download.
Some of the companies Mann hopes to start include: Cashless.com, SellingForce, ConstantCreative.com, and SocialInteractive.com. Entrepreneurs who help form the companies receive benefits including a personal ownership stake and stock options.
For a full list of companies and executive positions visit: http://www.prohr.com/executives/