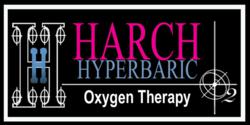 This year's symposium will feature the strongest data to date on the application of HBOT
Long Beach CA (PRWEB) August 08, 2012
Dr. Paul G. Harch, MD and medical professionals nationwide will gather at the Long Beach, Westin Hotel Aug 10-12, for "HBOT2012", an educational symposium on hyperbaric oxygen therapy of world-wide medical significance.
The event will focus on the expanding applications of hyperbaric oxygen therapy (HBOT). This year's symposium will feature the strongest data to date on the application of HBOT to blast-induced traumatic brain injury (TBI) and post-traumatic stress disorder (PTSD) in U.S. Iraq and Afghanistan War veterans. Dr. Harch will present additional data from the LSU Pilot Trial. Data from the application of the Harch 1.5 Protocol in the International Hyperbaric Medical Foundation N-BIRR study will also be presented.
Hyperbaric Oxygenation Therapy originated with the treatment of deep-sea divers many years ago. Historically misunderstood, today it is finding widespread clinical application on a burgeoning and very solid scientific foundation. HBOT has now been shown to have primary activity at the DNA level with effects on over 8,100 human genes. s. These and other mechanisms of action are providing the obvious explanation for the widespread clinical applications of HBOT.
The International Hyperbaric Medical Association and Foundation were founded in 2001 to translate the basic science principles of HBOT to human diseases. The Association's 8th International Symposium this week will feature presentations by some of the world's renowned hyperbaric medicine specialists on a constellation of topics never presented at a U.S. hyperbaric conference, including: a re-appraisal of HBOT as a generic treatment for wounds of any duration and any location in the body, cerebral palsy, fetal alcohol syndrome, sports injuries, resuscitation from cardiac arrest, combat casualty care, cancer, substance abuse, autism, and prevention of chronic disability. As a result, conference registration is rapidly approaching capacity.
The conference will be supported by a trade show featuring some of the most advanced HBOT equipment and items in related fields. The symposium will provide educational interaction with many of the world's most eminent experts in the field. Continuing medical education credits will be offered for all presentations.
OUTSTANDING SPEAKERS
Among featured speakers will be Dr. Paul G. Harch, the Louisiana State University professor who developed the HBOT protocol that is giving brain-injured and PTSD affected U.S. servicemen and women back their lives. Other featured speakers will be Dr. Philip James, M.D., Retired Emeritus Professor of Medicine from the University of Dundee, Scotland who will be presenting Oxygen Myths and Misunderstandings, and Dr. Keith Van Meter, M.D., LSU and Tulane professor of medicine and founder of the LSU Hyperbaric Medicine Fellowship, who will be presenting the Principles of Resuscitation and Oxygen Debt.
WHO SHOULD ATTEND
HBOT2012 is designed for medical professionals including Hyperbaric Physicians, Wound Care Specialists, Neurologists, Nurses/CHRNs, CHTs, Physicians, Physical Therapists, Plastic Surgeons, Pediatricians, Naturopathic Doctors and Neonatologists, and plan administrators, such as those for Workers Compensation, who are responsible for long-term disability costs.
Register on-line at http://www.hbot2012.com.
Call Sharon Phillips for any questions (954) 540-1896 or email her at sharon(at)hbot2012(dot)com TODAY.