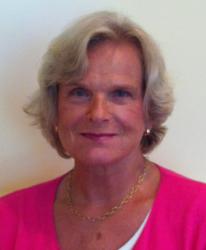 I can provide the Council with direct feedback from the more than 3,000 New Jerseyans we serve annually...
Summit, NJ (PRWEB) August 08, 2012
Karen Olson, Founder and President of Family Promise, a national nonprofit based in Summit, NJ which mobilizes communities to help homeless and low-income families with children, will serve on the New Jersey Interagency Council on Homelessness. Governor Christie created the Council in April by Executive Order. The council is tasked with a 10-year plan to fight homelessness and evaluate the services currently available to the homeless. The 26-member Council was established within the New Jersey Department of Human Services and includes 15 members of the public.
The Council was created in response to the needs of low-income families who have fallen into homelessness due to extremely high housing costs, a high unemployment rate, and sluggish economic growth in New Jersey. The number of people in poverty in New Jersey topped 2 million for the first time in 2010, including 14.5% of all children. Approximately 30% of New Jersey renter households pay more than half of their income for housing.
Olson said, "It is truly an honor to be appointed to the Council on Homelessness. Having worked on behalf of homeless and at-risk families and children, I can provide the Council with direct feedback from the more than 3,000 New Jerseyans we serve annually and from our 16 New Jersey Family Promise Affiliates, who see first-hand the obstacles faced by these families. I look forward to serving on the Council to continue this important work."
About Family Promise
Founded in 1986 in Summit, NJ on the belief that Americans are compassionate people who want to make a difference, Family Promise today comprises 181 Affiliates across 41 states and engages 150,000 volunteers from coast to coast. The organization has served more than 500,000 people since its inception. Nearly 80% of the families served secure permanent or transitional housing after leaving Family Promise. Family Promise's vision is a nation in which every family has a home, a livelihood, and the chance to build a better future together.