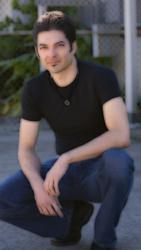 How To Seduce A Woman: Secrets Revealed by Dating Guru
San Mateo, CA (PRWEB) August 16, 2012
"The key to seduction can be boiled down to anticipation," Carlos Xuma says in his new report on how to seduce a woman like a gentleman. "If a woman anticipates being seduced, then all the work is essentially done. The guy can pull her in for a kiss and she will melt in her arms. It happens all the time."
The trick is building that seduction effectively before seeing a woman in person, Xuma explains.
"The secret of how to seduce a woman involves some planning and preparation," Xuma says. "In today's day and age, texting and other technology makes this a cinch."
Building anticipation can be done in person, through texting, through instant messaging, phone conversations, and emails, he says.
"One way to build anticipation in person is maybe in the morning when the guy is on his way to work and has to say goodbye to a woman," Xuma says. "He can use a push-pull technique, such as pulling her in for a sexy kiss on his way out the door and then abruptly pulling away and leaving. That plants a seed in her mind and gets her anticipating more."
Then, Xuma says, the seed can be watered a bit, say later in the morning or at the noon hour.
"The guy can send an email, voice message, text or instant message fanning that fire," Xuma says. "He can say something that is a bit sexy. That is a great technique for how to seduce a woman. He can tell her she looked hot in her short nightie that morning. Or he can say he was thinking about how she looked last night in bed. Whatever can provoke a sensual image in her head will do the trick."
Building this type of anticipation is the key for how to seduce a woman, Xuma says.
"The same type of techniques can be used if the guy has never even had a date with the woman," Xuma says. "He can send her a text telling her he was thinking all day long about how her legs looked in that miniskirt. The key is to keep is sensual, but not crude and with just a hint of desire there."
Carlos Xuma has appeared on ABC and CBS television where he has shared his expertise as a dating expert. He also has been featured in, and authored, numerous books and articles, including The Bad Boy Formula, Secrets of the Alpha Male and the Girlfriend Training program. He also has taught hundreds of men how to attract women. He has spent the last decade devoting his life to making men successful in the dating arena and is known for his website, http://www.attractwomen.com. His expertise ranges from how to seduce a woman, to asking women out, to attracting women and pick up artist technique.
For more information, visit Carlos Xuma's website at http://www.carlosxuma.com