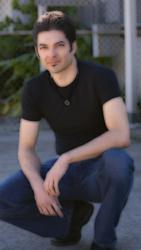 Dating Expert: Sure-fire Tips on How to Approach Women
San Mateo, CA (PRWEB) August 14, 2012
"In the dating world, men spend countless hours learning elaborate pick up lines and practicing witty jokes and comebacks in the hopes that they can impress a woman in the first few seconds they meet her, but the reality is that most of that doesn't matter in the least," Carlos Xuma says in his new report.
In fact, most women form an impression about a guy before he even opens his mouth, Xuma says. That is why it is important that the first impression be positive.
"Because of that fact, it is important that men spend the majority of their time, energy, and efforts working on inner game," Xuma reveals in his new report. "What that means is that a guy should focus on boosting his self-esteem and improving his life before he even thinks about going out there and approaching women."
If a guy has adopted alpha male traits and self-confidence and made them a natural part of his personality then half the battle is won when it is time for him to approach women with confidence, Xuma says.
"Then, that is where the three-second rule comes into play," Xuma says. "Once he's already broadcast through body language and posture that he is confident and worth getting to know the three-second rule will naturally follow."
The three-second rule is basically the philosophy that a guy should know how to approach women and meet them within three seconds of seeing her and deciding he would like to get to know her, Xuma says. Those first few seconds are actually very crucial in the approach process.
"The theory behind it is if a guy acts within three seconds there is no time for self-doubt or that nagging little voice inside his head to talk him out of it or shoot him down," Xuma says. "Sometimes the little voice in a man's head is his own worst enemy. The three-second rule eliminates that problem altogether. A man can act confidently and surely before any doubts set in. It has been proven to be a surefire technique for overcoming approach anxiety and making it easy for any guy to discover how to approach women.
Carlos Xuma has taught hundreds of men how to approach women. He has spent the last decade devoting his life to making men successful in the dating arena and is known for his website, http://www.attractwomen.com. His expertise ranges from approaching women, to asking women out, to attracting women and pick up artist technique. He has appeared on ABC and CBS television and shared his expertise as a dating expert. Xuma has also been featured in, and authored, numerous books and articles, including The Bad Boy Formula, Secrets of the Alpha Male and the Girlfriend Training program.
For more information, visit Carlos Xuma's website at http://www.carlosxuma.com