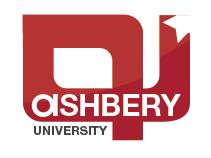 Brownfield, TX (PRWEB) August 13, 2012
Ashbery University is now offering an additional five new online degree programs that adds to an already extensive portfolio for students around the world. The University has over 1000 programs with 70 majors that have drawn more than 45,000 students globally in the last two years only.
The launch of five new programs is part of the University's initiative to enable students to pursue their education in the fields of their choice. These new programs include Master's in Social Sciences, Doctorate in Applied Arts, Master's in Performing Arts, Doctorate in Performing Arts and Doctorate in Occupational Safety and Health.
"Ashbery University has been a pioneer in online education for decades, and we feel honored to expand our study programs in an attempt to benefit our students around the world," said Ashbery University Director, Michael A. Phillips.
According to the Director, the University launched these programs based on students' pressing requests, which it had been receiving for the past several years. He added that the University also inducted competent and well experienced faculty to develop relevant and up-to-date courses in keeping with the latest developments. Nearly 1,000 students have so far enrolled on these five programs.
Dr. Phillips further added that due to the constant evolution of the global academic trends and a rising demand for the same, the University felt the need to introduce these online programs. Last year a large number of potential students had inquired about these majors directly from the University as well. These inquiries came in from over 50 countries such as United States, United Kingdom, Australia, U.A.E, Saudi Arabia etc. who expressed interest in one or more of the recently offered programs.
Like other programs the University offers, the new programs are designed keeping in mind the specific needs of today's students. Designed by experts of various fields of study, the programs are highly relevant, interactive and up-to-date. Students learn through updated video clips, interactive lessons and quizzes and can also provide instant feedback through the student forum, which has also been updated for better interactivity. At the same time, students can also help each other through online discussion forum, comment on ongoing threads and ask what's on their mind.
The administration at Ashbery University predicts that the enrollments in these newly introduced programs will increase further by year end. Dr. Philips, the Director, welcomes students' feedback on the program, which will help improve the quality of course content and delivery modes.
About Ashbery University
Ashbery University, a leading online university, has been providing quality online education to millions of students around the world. We offer accredited degrees, diplomas, and certificates in an extensive range of fields. Students can pursue more than 1,100 programs in 70 majors from anywhere in the world. To our credit, more than 73,000 students from 135 countries are currently enrolled at the University. The university offers comprehensive financial aid program including scholarships on both need and non-need basis. We have a team of highly qualified faculty comprising top educationists and industry leaders from around the world.