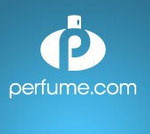 "The new site that we designed is more up to date and the look, feel and functionality makes it much easier for our customers to navigate through. I felt we had to go with a newer, sleeker look as well as better navigational tools
Vancouver, BC (PRWEB) August 08, 2012
Contact: Stan Leung
Telephone: 604-453-4870
Cell Phone: 604-315-6059
Email: stan(at)livecurrent(dot)com
On August 8, 2012 Live Current Media, the corporate entity behind Perfume.com, unveiled their new and improved website. Perfume.com has been in existence since 2003 and is among the top online discount perfume, discount cologne and discount fragrance retailers in North America.
Perfume.com has been revamped and updated to reflect the latest marketing trends making the site more visually appealing and user friendly, all the while better accommodating an increased product selection. The increased popularity of online shopping and online perfume shopping in recent years has vastly changed the landscape of internet retail, which has prompted Perfume.com to incorporate a cleaner and more streamlined approach for every level of consumer, in keeping with their position as a preferred top discount perfume vendor.
The new Perfume.com now utilizes social media more effectively as a direct marketing tool providing their followers with the latest up to date news of newest latest products, promotions and special events. Visit them on Facebook, Twitter and Pinterest for more information.
Perhaps the best feature of the new Perfume.com is the usability. It is more user friendly and allows for better navigation when searching for a particular product. Perfumes, colognes and fragrances are divided by category and brands, and for the more sophisticated consumer among us, perfume notes, which clearly improves search capability and the overall customer experience.
The Director of Marketing and Sales, Stan Leung, is quoted as saying,
"The new site that we designed is more up to date and the look, feel and functionality makes it much easier for our customers to navigate through. I felt we had to go with a newer, sleeker look as well as better navigational tools in keeping with the demands of our consumers and to maintain our current position in the marketplace. We have integrated the new site with social media components as well as a better classification process catering to ALL perfume fans.
We did a great deal of research in the planning stages and went through many, many mock ups before we found something we liked. We believe this new design is one of the better sites on the internet today and will take Perfume.com in the direction we wish to go. The new look of the re-launched site with the integration of the more sophisticated social media tools alongside of our advanced online marketing techniques will keep us atop the online discount perfume industry."
Perfume.com is dedicated to maintaining its position among the top online discount perfume, cologne and fragrance retailers in the world and their new website utilizing the integrated social media tools along, their existing reputation and their top notch customer service will keep them there for the foreseeable future.
About Perfume.com
Since 2003 Perfume.com has been among the leading online fragrance and beauty superstores providing more than 10,000 brand name perfume, cologne, hair care and skin care products directly to consumers throughout the Continental USA at discount warehouse prices. Perfume.com is owned and operated by Live Current Media Inc., a Publicly traded eCommerce company.
If you would like more information please contact Stan Leung at Live Current Media, 604-453-4870 or email, stan(at)livecurrent(dot)com